Dudley Man Jailed For Throwing Ex Out Of Second Floor Window
3 August 2016, 17:29 | Updated: 3 August 2016, 17:31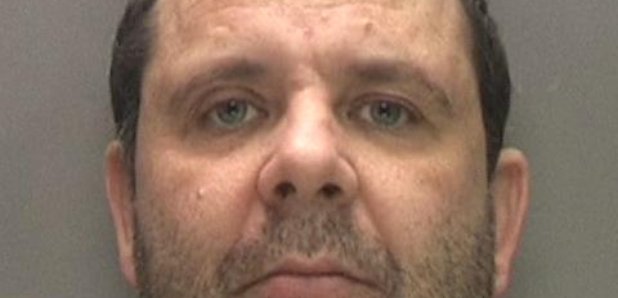 A 44-year-old from Dudley who pushed his ex partner out of a second floor window has been jailed.
Marlon Bills has a history of domestic violence and lured the 43-year-old to his home before attacking her.
As she tried to cling to the windowsill, Bills peeled her fingers from it one by one until she dropped 16 feet to the floor.
She was left with a broken back.
When officers arrived a violent struggle broke out and Bills tried to stab them with a knife.
He's been jailed for 24 years.
Detective Sergeant Gagy Bedi, from the force's Public Protection Unit, said: "Bills has a history of domestic violence and I am relieved that the court has given him a severe sentence.
"His victim is lucky to be alive and has had to endure months of hospitalisation. She suffered life changing injuries, including a broken spine and ankle. She continues to suffer problems as a result of the injuries and I hope that this sentence allows her to progress with her recovery."
Bills, aged 44, was found guilty of wounding and two counts of attempted wounding against the officers after a week long trial. He was sentenced at Birmingham Crown Court today (Wednesday 3 August) and told that he would serve at least two thirds of his sentence before being eligible to apply for parole. He was also instructed to pay his victim £10,000 in compensation within six months.
The judge also commended the bravery and professionalism of the two officers who arrested Bills when faced with such a violent man brandishing a lock knife.
DS Bedi added: "We would encourage anyone suffering domestic abuse to seek help at the earliest opportunity. We have experienced officers working with a number of other agencies who can assist sensitively and discreetly."