Anelka Charged Over Controversial Goal Celebration
21 January 2014, 09:57 | Updated: 30 March 2016, 13:50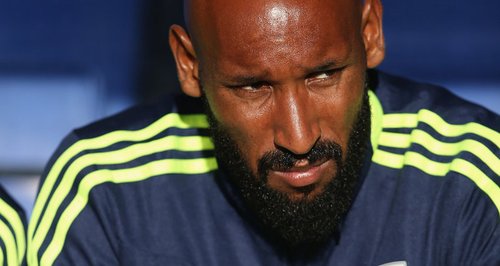 West Brom striker charged by the Football Association over his controversial 'quenelle' gesture
West Brom's French striker is facing a minimum five-match ban under new FA rules after the gesture, which some say is an inverted Nazi salute and has anti-Semitic connotations.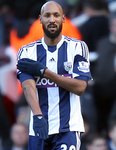 Anelka has been charged with allegedly making an improper gesture and that it was an aggravated breach of FA rules, in that it included ''a reference to ethnic origin and/or race and/or religion or belief.''
Met Police exclusively told Capital they worked closely with the FA but will not be formally charging the striker as they don't consider it to be a crime.
In a statement they told us: ''Following a gesture made by Premier League footballer during a football match in East London on Saturday 28 December, the MPS worked closely with a number of partners including the FA and CPS to consider whether any police action was required.

The MPS has not received any direct complaints through normal reporting channels. We are aware of the level of concern generated by this high profile incident and took a proactive approach, working with our partners to establish the most appropriate course of action.

Following early investigative advice from the CPS, it has been established that this is not a criminal matter and the case was not referred for formal charging advice from the CPS.''
Anelka has until 6pm on Thursday 23rd of January to respond to the charge.