3 Jailed For Murder After Body Found In Car Boot
20 September 2016, 14:02 | Updated: 20 September 2016, 15:03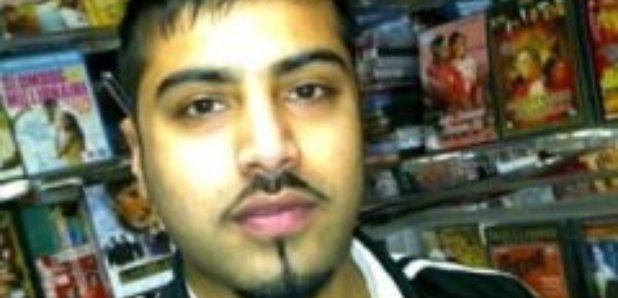 Three people have been convicted of murdering businessman Tanveer Iqbal who was found dead in the boot of his own car on a street in Edgbaston.
Zatoon Bibi, Gul Nawaz and 16-year-old Kashim Nawaz, were found guilty by a jury at Birmingham Crown Court today following a six week trial.

Bibi and Nawaz
Another teenager – a girl aged 17 – had already admitted perverting the course of justice.
The court heard how shop owner Tanveer Iqbal was in a relationship with Bibi despite both of them being married – an arrangement which was common knowledge to their family and friends.
On the afternoon of Sunday 31 January – a day after turning 33 – he closed his shop, Hi Tech Music on Shireland Road, Smethwick, as normal.
He then drove to his mistress's home on Bridgeburn Road in Northfield, after she invited him over on the premise of celebrating his birthday.
But when Tanveer got to the house that night 37-year-old Bibi and her husband Nawaz, 44, strangled him.
They then wrapped his body in an old TV box, sealed it with duct tape and rope and then placed him into the boot of his own Renault Clio.
Police launched a high-risk missing person inquiry the next morning after Tanveer's friends and family raised the alarm when they struggled to get hold of him.
At 1.20pm on Monday 1 February police were called to Portland Road in Edgbaston where the businessman's car had been spotted by one of his friends.
The boot was opened by officers and his body was found inside.

Tanveer's body was found in the boot of his Clio on Portland Road
Detectives identified Zatoon Bibi and Gul Nawaz as prime suspects when they started trawling CCTV footage from the surrounding area from the night before he was discovered.
It showed a woman parking the car at around 9pm, being picked up by a man in a Vauxhall Zafira and the pair then driving back to a house on Roway Lane in Oldbury, which was the home of Nawaz.
Footage from earlier that evening showed the same Vauxhall Zafira on the driveway outside Bibi's property on Bridgeburn Road in Northfield and Tanveer Iqbal arriving in his Renault Clio.
At 7.30pm – an hour and a half before the Clio was dumped – officers could see a woman coming out of the address, reversing the Clio up the drive and two people putting something bulky into the boot.
The same woman got into the Renault Clio and drove off at around 8.30pm, immediately followed by the two other people in the Zafira, which is then tracked towards Portland Road.
The couple were arrested on suspicion of murder on Monday 8 February.
Detective Inspector Paul Joyce spoke to us outside court: "This case relied largely on circumstantial evidence which, when combined, painted a compelling picture of what was a chilling and calculated pre-meditated murder.
Bibi and Nawaz always denied having any involvement in the killing.
Tanveer Iqbal's family paid tribute to him in a statement released following the trial:
"Tanveer was taken away from us in a way which has had a profound effect and changed our lives forever. It is indescribable pain to lose a loved one in such a brutal manner. All we can say is that there is no bigger pain in this world than this experience. We cannot comprehend how anyone could be so
callous and cold-hearted. Tanveer was good husband, wonderful father, a loving son and an amazing brother who has been stolen from us in an evil act robbing our lives of the most precious jewel forever.
"Tanveer was the most loved and had a unique attachment to everyone in the family. He was of a good nature and presented exceptional love for his brothers, sisters, parents, nieces and nephews. He was always there for his family. He had an exclusive gift of being able to make friendships with anyone he met. We have never met anyone who had anything negative to say about him. He never had a bad word to say against anyone either.
"Tanveer's loss was also felt in the entire community, reflected in the huge numbers of people who came to pay their respects at his funeral. Our family is proud of the fact that Tanveer had so many friends in the community who respected him and still remember him in their prayers to this day.
"Now that justice has been done today the family and the entire community can have some closure. The loss of Tanveer has left a gap in our lives that will never be filled. Each passing day, we pray to God and we will continue to pray asking for the strength to be able to carry on with our lives for the sake of our parents and families.
"As a family we wish thank the West Midlands Police's senior investigation officer Mr Paul Joyce and his team. We also wish to thank in particular the Family liaison Officers DC Junior Stephens and DC Asam Shazad who have been there for us supporting us throughout this investigation. The family would also like to extent this appreciation and gratitude to our legal team, Barrister Sally Howes and Michael Williams for helping us get justice."