Boys & Girls Get Ready – Will.i.am's Coming To Tear Up The #CapitalSTB Stage At Wembley!
27 April 2016, 08:02 | Updated: 28 April 2016, 13:45
Will.i.am is officially making his return to the Summertime Ball – and the line up just got EVEN COOLER!
There's no doubting that Will.i.am has a LOT of strings to his bow but we're SO happy he's back with new music… and he's coming back to the Summertime Ball, too!
Yes, one of the coolest and most stylish men in music will be gracing the stage at Wembley Stadium once again – and he's always a VERY popular fixture at the Summertime Ball!
As well as Will.i.am, the #CapitalSTB line up has a whole host of HUGE names including Little Mix, Ariana Grande, Tinie Tempah and LOADS more acts who will be entertaining 80,000 of you on 11th June.
Keep it Capital to find out who else will be added to the line up – this year's show is going to be HUGE!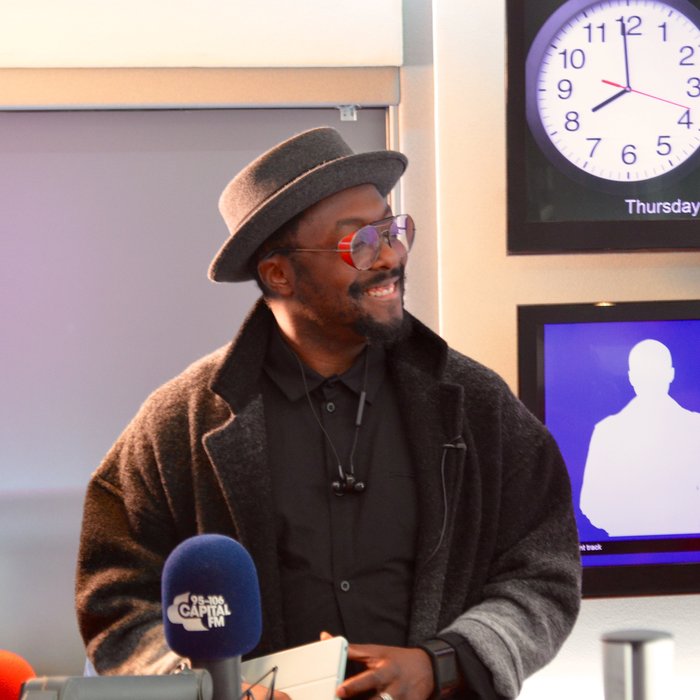 Capital's Summertime Ball with Vodafone, returns to the world-famous Wembley Stadium on Saturday June 11th. Tickets go on sale this Thursday (28th April) at 8am. Keep it Capital Breakfast all this week as we reveal even more HUGE hit music acts coming together for this summer's BIGGEST party.
#CapitalSTB