Liam Payne Praised By Fans After Spotting 'Polaroid' Streaming Parties
8 November 2018, 15:49 | Updated: 8 November 2018, 15:53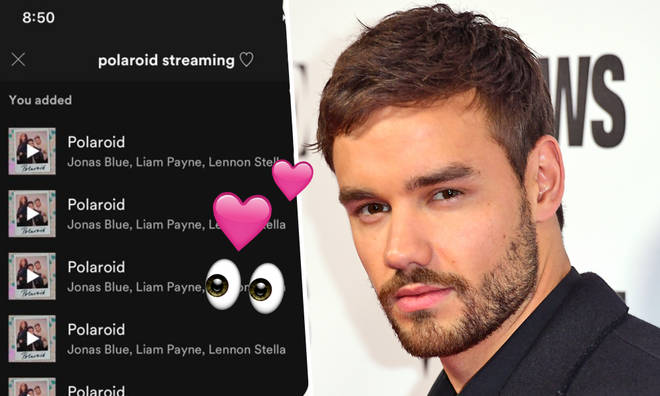 Liam Payne stumbled across his fans hosting streaming parties of his new single 'Polaroid' and his reaction had them praising his kindness.
After Liam Payne shared a campaign to get is One Direction pal Louis Tomlinson's face on the new £50 note, the 'Polaroid' singer returned to thank fans after he spotted their streaming parties online for his latest single.
> Louis Tomlinson & Liam Payne's Hug On X Factor Had Fans In Tears
Since 'Polaroid' was released, fans have been endlessly streaming it across different music-streaming sites in an attempt to support the star and show love - and Liam acknowledged fans' effort in a touching tweet.

Taking to Twitter, Liam wrote, 'Love seeing all these streaming parties for Polaroid thank you so much you guys never stop you work so hard for me and I love it' and fans couldn't hide their delight that Liam had acknowledged their efforts.
Flooding Twitter with replies to the 'Familiar' star, Liam's fans bombarded the singer with praise and claimed their support was nothing more than he deserved.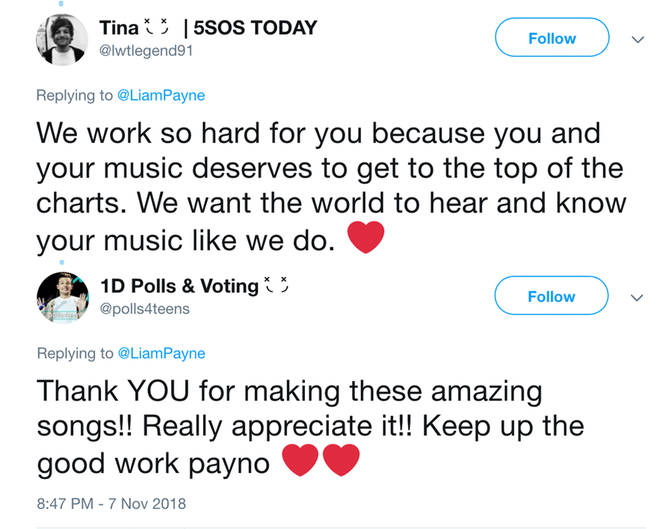 Plenty of fans have shared their #PolaroidStreamingParty on social media and encouraged others to take part in listening to Liam's song.
Fans around the world have been getting involved, with fan groups from as far afield as Ecuador and India taking part with fans from Poland and Italy.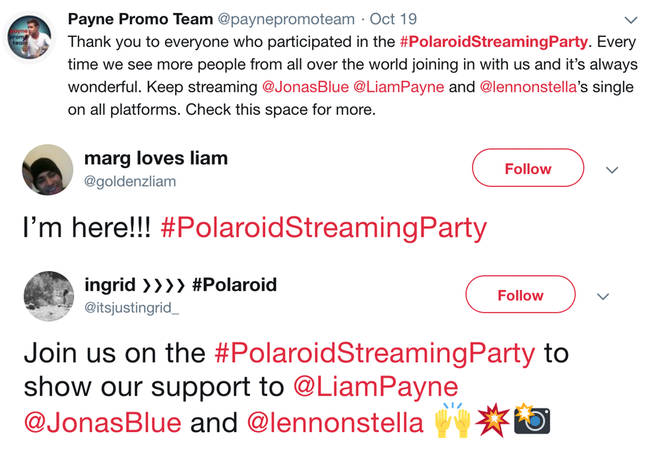 Liam Payne will be performing at Capital's Jingle Bell Ball with Coca Cola this year, as will his 'Polaroid' collaborator, so we're keeping our fingers crossed for an epic performance of the tune at London's O2 this December.
> Download Our Free App For All The Latest Liam Payne News!