Liam Payne's Campaigning For Louis Tomlinson To Be On The New £50 Note
18 October 2018, 12:59 | Updated: 18 October 2018, 13:43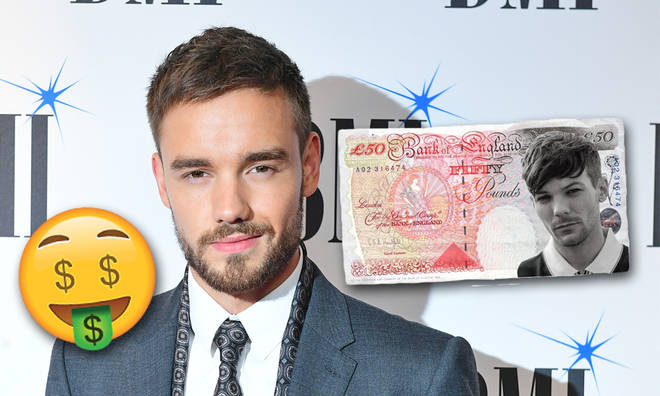 Liam Payne wants hid One Direction pal Louis Tomlinson to be the face on the new £50 note and we're so here for it.
Liam Payne supported his good friend and One Direction bandmate Louis Tomlinson as a guest judge on The X Factor recently and now he wants Louis to become the face of the new £50 note.
> Louis Tomlinson Involved In Twitter Argument After Revealing Album Update
The Bank of England are redesigning the £50 note and have been taking suggestions for who should join Queen Elizabeth II on the note, with Liam firmly backing the 1D star.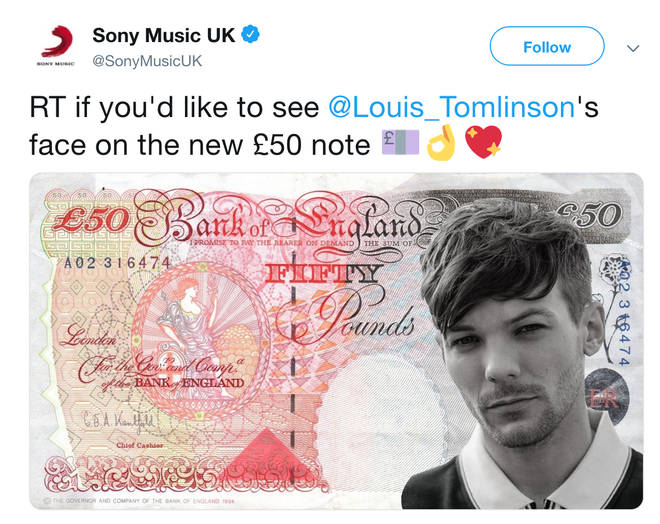 Taking to Twitter, Sony Music UK shared a mock up of what it could look like if Louis were to become the face of the new £50 note alongside the caption 'RT if you'd like to see @Louis_Tomlinson's face on the new £50 note'.
Showing his love for the idea of being able to stick Louis' face into his wallet, Liam retweeted the message in an attempt to get his followers behind the cause - and it's working!
The tweet has now had over 14,000 retweets and over 27,000 likes and we're keeping our fingers crossed that Louis Tomlinson's face is coming out of a cash machine near you soon.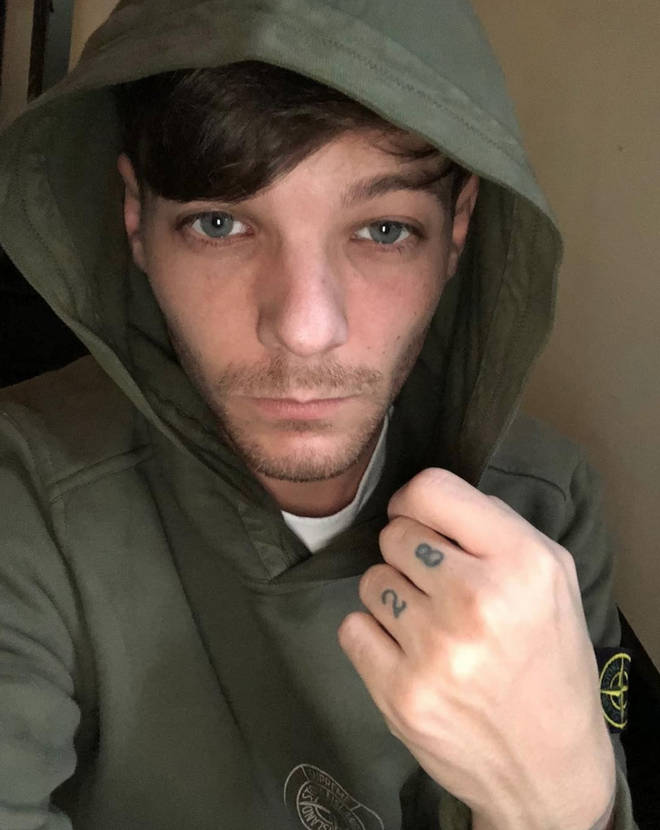 Whilst getting excited at the prospect of seeing Louis on a £50 note soon, fans shared their desire to see his face on an album cover, adverts and everywhere else, with his debut album set to be released "soon" as he recently claimed.
Louis initially told his followers, 'Working really really hard at the minute. The last few sessions have been great. Confident I'll have something ready for you soon' before adding 'Soon is getting sooner' a few days later.
We're hoping the 'Back To You' star drops brand new music soon so we can all pay for it with those brand new £50 notes with his face on it - what a world that would be.
> Download Our Free App For All The Latest Louis Tomlinson News!