Louis Tomlinson Involved In Twitter Argument After Revealing Album Update
11 October 2018, 12:08 | Updated: 11 October 2018, 12:21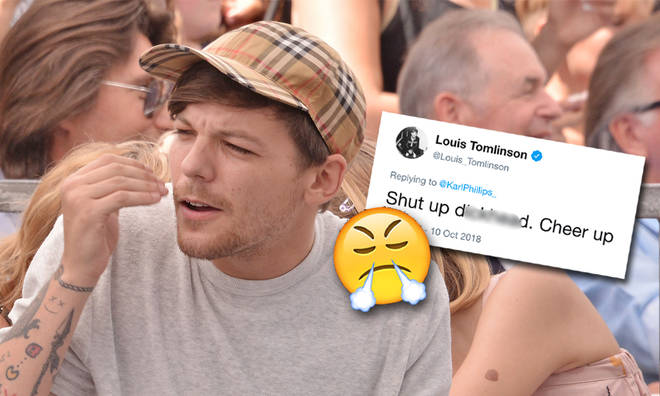 Louis Tomlinson and Karl Phillips had a heated exchange on Twitter after Louis gave fans an update on the release of his debut album.
Louis Tomlinson has been busy working as a judge on the X Factor lately - he was recently joined by his fellow One Direction member Liam Payne at judge's houses - but after an update on his debut album, Louis got into a heated exchange.
> Louis Tomlinson's Secret New Song 'All Along' Discovered By Fans
Taking to Twitter, Louis told fans 'Working really really hard at the minute. The last few sessions have been great. Confident I'll have something ready for you soon', which obviously made fans pretty happy, however it somehow managed to spark some online conflict with fellow musician Karl Phillips.
In response to Louis' album update, Karl wrote, 'Working really really hard. Shut up you soppy doughnut. You've never done a hard day's work in your life' and it didn't go down too well with the 'Back To You' star who hit back swiftly.
Louis quickly responded to Karl's comment by saying 'Shut up d**khead. Cheer up', however Karl wasn't done there and swiped back saying 'I'm cheery you little sausage. Just don't act like you're working hard when you've got 10 song writers doing all the work for you'.
Louis' fans were quick to jump to the defence of the X Factor judge and highlighted that Louis actually had songwriting credits on all of his solo songs as well as a large number of One Direction's biggest hits.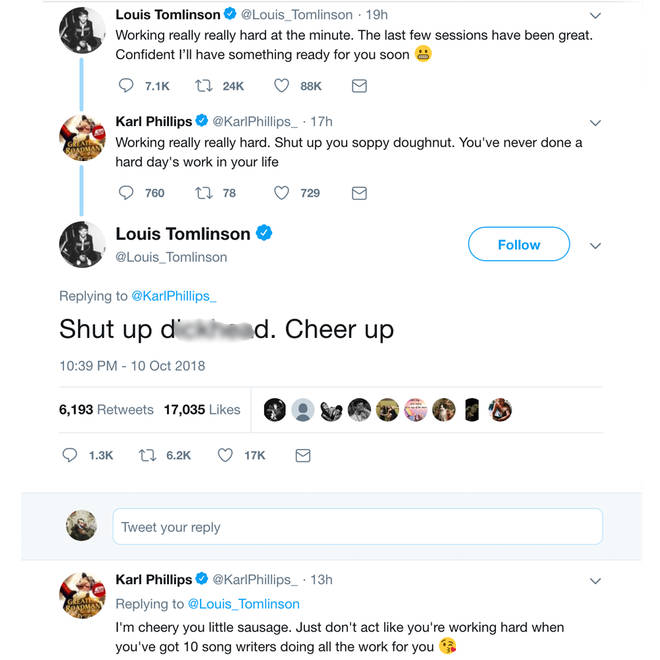 Not leaving the drama there, Karl then attempted to rile the rest of the One Direction fan base by claiming 'If you think any of @onedirection have the brain cells to write their own name (let alone their own songs) Then i feel bad for you son @Louis_Tomlinson'.
Fans have decided to focus on the most important part of this whole thing and that's the fact that Louis has revealed he'll have something ready for fans soon.
Although, could you please define soon Louis?
> Download Our Free App For All The Latest Louis Tomlinson News!