Cheryl Posts Statement Slamming Negativity Towards Her X Factor Performance
20 November 2018, 17:56 | Updated: 21 November 2018, 11:42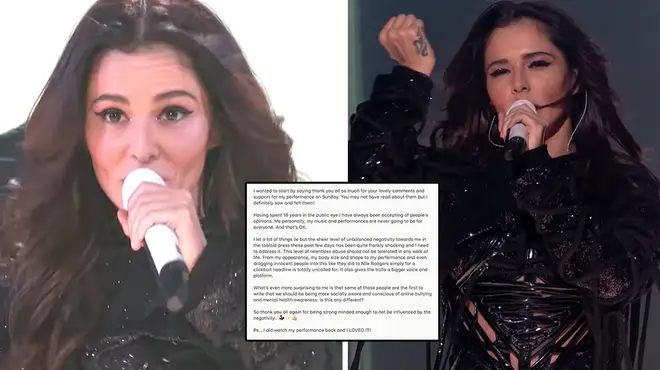 The 'Love Made Me Do it' star has kicked back at reports claiming her performance was too 'x-rated' saying that she watched it back and 'loved it.'
Cheryl has taken to Twitter to post a statement acknowledging the disgusting level of hate and online abuse she has had since returning with her new single.
After revealing that 'Love Made Me Do It' was NOT about Liam Payne, all eyes were on her first live performance on the X Factor, only for a lot of the UK tabloids to widely report it was 'too x-rated.' Oh please.
Chezza started by saying on Twitter, "Thank you all so much for your lovely comments and support for my performance on Sunday. You may not have read them but I definitely saw them and felt them!"
> Cheryl Follows Liam Payne On Instagram Again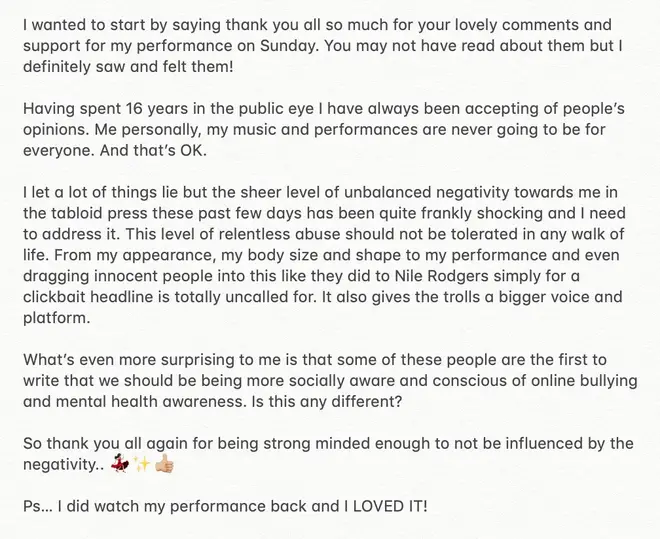 She continued "Having spent 16 years in the public eye I have always been accepting of people's opinions. Me personally, my music and performances are never going to be for everyone. And that's OK"
"I let a lot of things lie but the sheer level of unbalanced negativity towards me in the tabloid press these past few days has been quite frankly shocking and I need to address it. This level of relentless abuse should not be tolerated in any walk of life."
"From my appearance, my body size and shape to my performance and even dragging innocent people into this like they did to Nile Rodgers simply for a clickbait headline is totally uncalled for. It also gives the trolls a bigger voice and platform."
"What's even more surprising to me is that some of these people are the first to write that we should be being more socially aware and conscious of online bullying and mental health awareness. Is this any different?"
Cheryl finished by acknowledging that she HAD watched her performance back and that she "loved it" (obvs!)
Well we and millions of others loved too Chezza, plus, did anyone mention it's only a few weeks till we get to see her at Capital's Jingle Bell Ball?!
> Download The Capital App Now To Get The Latest Cheryl News Sent Straight To Your Phone