Daughter Appeal Over Missing Dad
12 February 2016, 13:14 | Updated: 30 March 2016, 13:50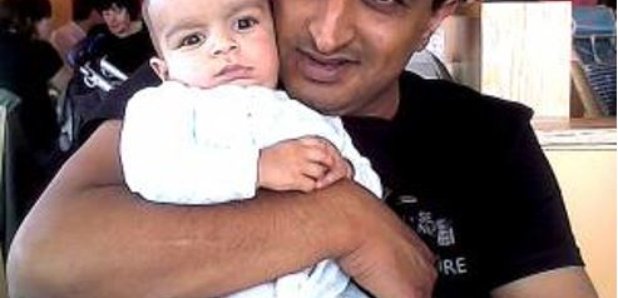 The daughter of a Bradford businessman who vanished almost nine years ago to the day has spoken about his disappearance for the first time.
Neha Saddique was just six years old when her father, Sajid Saddique, failed to return from a business meeting in Shipley on 14 February 2007.
A lengthy inquiry began and in 2014, police declared a murder investigation after information suggested someone could be responsible for his disappearance.
Two men were arrested on suspicion of his murder, but released without charge in November last year after the Crown Prosecution Service ruled there was insufficient evidence against them to proceed.
Neha, who is now 15 years old, said:
"It was devastating to learn that there was to be no prosecution for the death of my father, but we have never given up hope that we will find out the truth about what happened to him.
"My father was a kind man who loved his family dearly and there is no way that he would have just gone and left us.
"His loss hit us all very hard and we are desperate to find some answers as to why he suddenly disappeared.
A statement from Sajid's brothers and sisters added:
"Saj loved his family dearly and cemented us together with his love. We are now a broken family with no answers.
"We have had to continue to live but our lives remain empty and we miss him every day.
"We have had no answers to so many questions and Saj has not been laid to rest.
"We can only plea with the public to come forward with information to put some closure as to what happened to our dearly loved brother.
"Someone out there holds the key bit of information and we would ask anyone who has any information, no matter how small they might think it is, to please come forward and pass it to the police."
Sajid's brothers and sisters and a local businessman and family friend have also put up rewards totalling £150,000 for information leading to a conviction in connection with Mr Saddique's disappearance.
Detective Superintendent Simon Atkinson, who is leading the investigation, said:
"Sajid disappeared from his family's life nine years ago and we strongly believe there is someone out there, probably in the local area, who can tell us more about how and why he suddenly vanished.
"Nine years is a long time, but justice has no time limit and it is possible that people may now be in a better position to assist us.
"No matter how small or insignificant this information may seem in isolation, it could be the missing piece of the jigsaw in helping us establish the truth about what happened to Sajid, so we can bring some closure to his family."
Anyone with information is asked to contact the Major Investigation Review Team on 01924 334619 or to report anonymously to the independent charity Crimestoppers on 0800 555 111.