20 Years in Jail For Drug Smuggler Who Went On The Run
28 October 2015, 11:35 | Updated: 30 March 2016, 13:50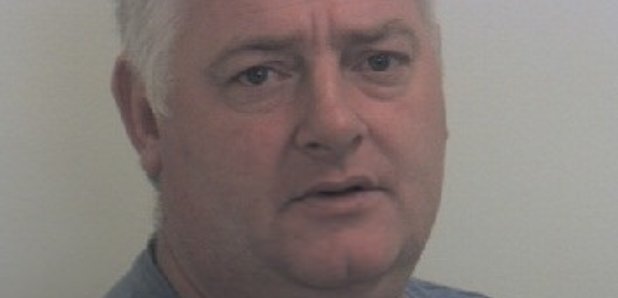 A drug smuggler who went on the run and was convicted in his absence has been given a 20 year prison sentence.
David Birks, 42, was arrested at his home address in Dale Street, Rotherham by officers from the National Crime Agency's Border Policing Command in April 2014 in connection with a consignment of heroin seized in Dover the previous month.

It had been discovered when Border Force officers searched a rented flatbed truck and found a holdall contained tape-wrapped packages heroin under a seat in the cab. The drugs, if cut and sold in the UK, would have had a combined likely potential street value of £1.8 million.

NCA investigators were able to show that Birks had driven out to Belgium on the same day as the truck.

He met the driver, a Lithuanian national, near Turnhout in Belgium, loaded the drugs into the cab in a black holdall, and then returned to the UK separately.

Following his arrest Birks was charged with importing a class A drug, but prior to the start of his trial he absconded.

He was tried and found guilty in his absence by a jury at Canterbury Crown Court on Friday 23 October. At the same court on Wednesday 28 October he was sentenced to 20 years in prison.

Nick Tuffs from the NCA's Dover border investigation team, said:

'David Birks played a key role in an attempt to smuggle class A drugs worth almost £2 million into the UK. There is no doubt that those drugs would have ended up on our streets.

'He then compounded this by failing to turn up for his trial. A warrant has been issued for his arrest and I'd appeal for anyone who has information about his whereabouts to get in contact with us, either directly or anonymously via Crimestoppers on 0800 555111.

'We are determined that he should be brought to justice, this is not going to blow over for him, he is not going to fall off our radar. Sooner or later he will have to serve his sentence.'

Paul Morgan, Director Border Force South East & Europe, said:

'As this case demonstrates Border Force works closely with the National Crime Agency, and other law enforcement agencies both in the UK and overseas, in the fight against drug smuggling.

'Border Force officers use intelligence and the latest technologies to detect illegal drugs at the border and prevent them from ending up on UK streets.'

The Lithuanian driver of the truck was convicted for his involvement in the attempted importation in December 2014, but following a psychiatric evaluation he was given an absolute discharge by the court.