Wales Rally GB Hailed Huge Success
1 November 2016, 07:31 | Updated: 1 November 2016, 07:34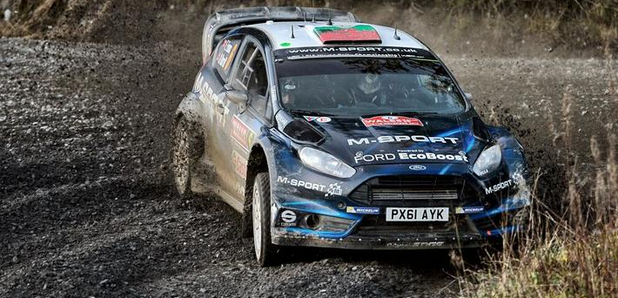 Wales Rally GB bosses have hailed this year's event another huge success
Three days of high-octane entertainment reached a climax on Sunday, with tens of thousands of fans lining the legendary forests of north Wales.
FIA World Rally Champion Sébastien Ogier sped to a hard-fought success in the series' closest finish of the year so far bring his total wins this season to six. He now joins Hannu Mikkola and Petter Solberg in an elite club of four-time winners on British soil.
"To draw equal on wins here with Petter and Hannu is incredible - they're two of the giants of our sport," Ogier said. "It's always a huge challenge to win in Wales. It's funny - a few years ago, this was one of my least favourite rallies on the calendar as I really found it difficult to master and now it's one I always really enjoy. The stages are beautiful and you're always on the limit and close to the edge.
"For me, one of the highlights of the weekend was meeting so many spectators in Chester and Cholmondeley. I think we've made a lot of fans happy this weekend, which is really rewarding; I'm already looking forward to returning next year!"
It was a frustrating finish to the weekend for Wales' Osian Pryce who was eliminated on the final day by a radiator leak. Meanwhile England's Tony Jardine and skeleton Olympic gold medallist Amy Williams reached the finish ramp in 39th position in a Mitsubishi Evo.
The event's Managing Director Ben Taylor said: "The move to a half-term date made for better weather for spectators and a new challenge for competitors; it was fantastic to see so many families in the Deeside Rally Village, at Cholmondeley, in Chester and out on the stages.
"In fact, it was great to see so many fans of all ages enjoying the action and I would like to congratulate Sébastien, Julien and Volkswagen Motorsport on their success. We must also thank everybody involved in making this rally such a great success, especially the 2,000 volunteer marshals without whom none of this would be possible."
The final round of the World Rally Championship moves to Australia on November 17th.