£20M for new manufacturing institute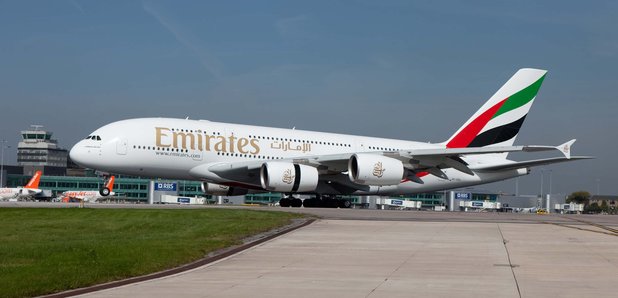 North Wales is in line for a huge economic boost with £20,000,000 announced for a new advanced manufacturing research institute in Broughton.
Welsh Government Economy Minister Ken Skates unveiled the investment which will help secure a major role for Wales in the development and design of future wing technology.
The institute - which will receive a further £10M from other partners in the project - will focus on advanced manufacturing sectors including aerospace, automotive, nuclear and food and will target collaborative R&D, advanced manufacturing techniques and production processes as well as vital training and skills needs across the industry.
Visiting the Airbus plant at Broughton Mr Skates said: "The institute will deliver game-changing support to key manufacturing companies as well as multi-sector supply chain companies and the broader SMEs economy.
"It is geared to increase productivity, commercialisation, innovation and skills development to ensure a thriving competitive industry base that will be a catalyst for growth and jobs across the supply chain in Deeside, North Wales, the Northern Powerhouse and further afield."
Airbus has confirmed it will be the first anchor tenant for the new centre. Working with The University of Sheffield Advanced Manufacturing Research Centre, as the key partner it involves the R&D test phase for new wing technology.
The institute, which was a Programme for Government commitment, has been developed by the Deeside Enterprise Zone Advisory Board, AMRC Sheffield, Swansea University, and Coleg Cambria in conjunction with SMEs and large companies.
"I am particularly pleased the Airbus Wing of the Future R&D programme will be the first project to be housed in the facility" Mr Skates added.
"The importance of securing the next generation of wing manufacturing in Broughton cannot be overemphasised and the confirmation by Airbus that their development will take place in Wales is testament to their workforce and the wider advanced manufacturing and materials sector in Wales."
Head of the Airbus plant in Broughton, Paul McKinlay commented: "This new institute will allow us to develop the industrial systems and processes which allow us to become even more efficient when manufacturing future products, and stay ahead of the competition."