Puppies tied to breeze blocks and left in lay-by
5 July 2017, 13:09 | Updated: 5 July 2017, 13:12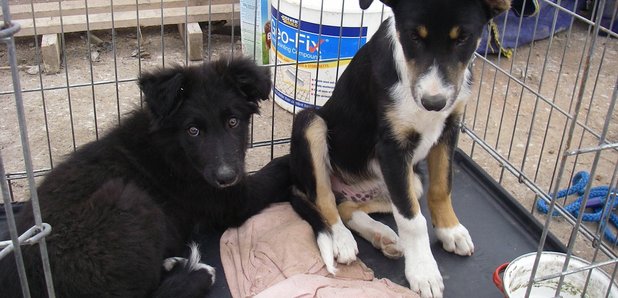 Two puppies have been abandoned just yards away from the RSPCA's rescue centre in Conwy.
The male collie and female German shepherd-cross were found tied to breeze blocks in a lay-by, with just a plastic bowl of water.
They were dumped just 250 yards away from the Bryn-Y-Maen Animal Centre in Upper Colwyn Bay, and were found by Dale Eccleston, who's been looking after them at his workplace Llwyn Landscapes.
"This was so out of the blue. I was being picked up to work, and my colleague had just spotted these poor pups.
"I'm so passionate about dogs, and it was heartbreaking to see such young pups dumped like this. It seems so needless and unnecessary.
"They were absolutely petrified, and I'm just so relieved we could help them."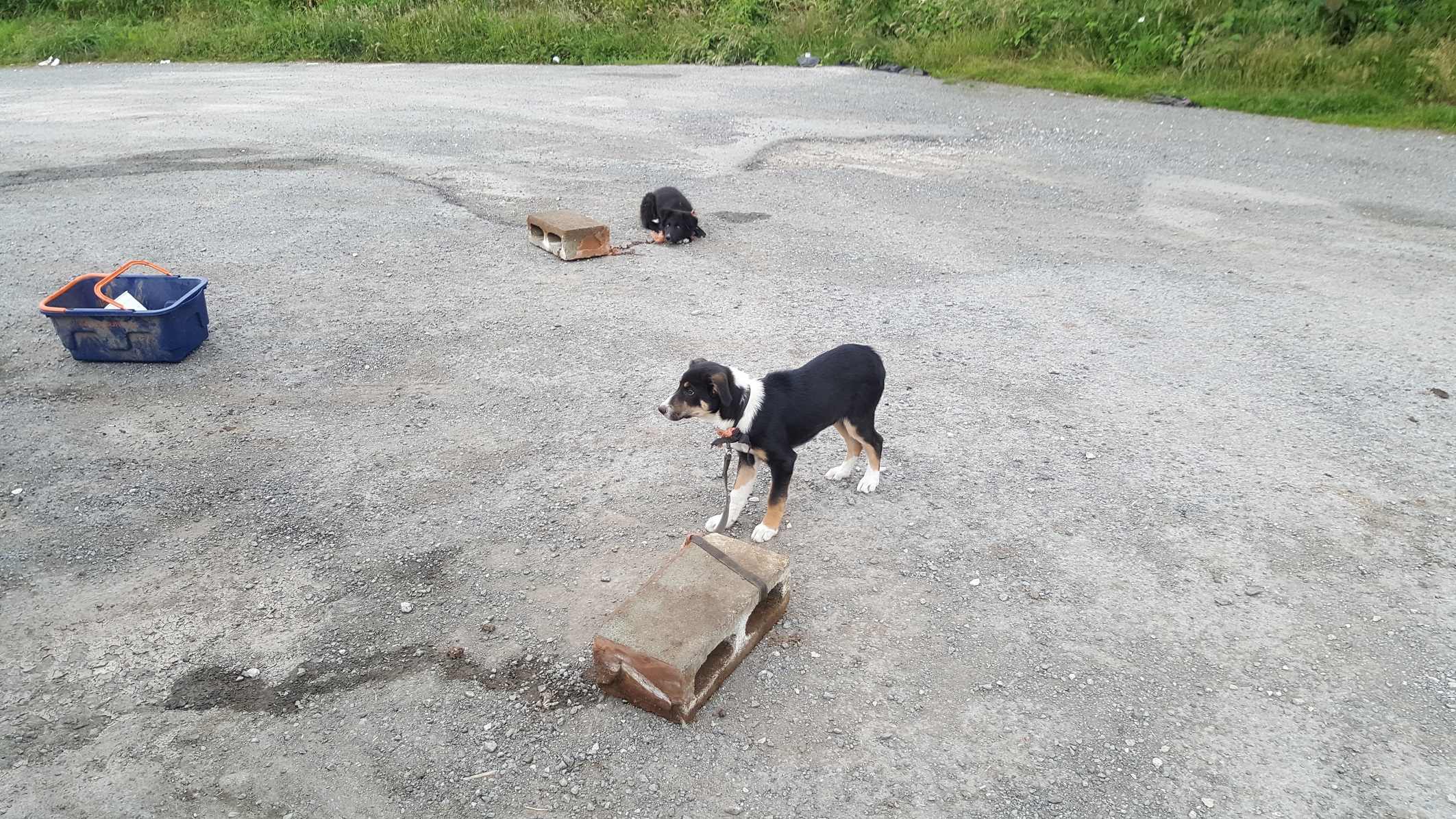 The pups are believed to be three to four months old.
They're now being looked after by RSPCA Cymru who say they appear healthy, but are nervous after their ordeal.
RSPCA inspector Mike Pugh said: "We'e hugely grateful to Mr Eccleston for looking after these pups, and ensuring they safely made it into RSPCA care after their ordeal.
"It's so sad someone would think it acceptable to abandon two defenceless pups in a lay-by like this, and we're eagerly appealing to anyone with information to come forward.
"It is totally irresponsible to abandon pups in this way."
The RSPCA is investigating how they were abandoned and are urging people to contact them with information on 0300 123 8018.