Teenager Left Behind On School Trip
21 March 2018, 15:57 | Updated: 21 March 2018, 16:00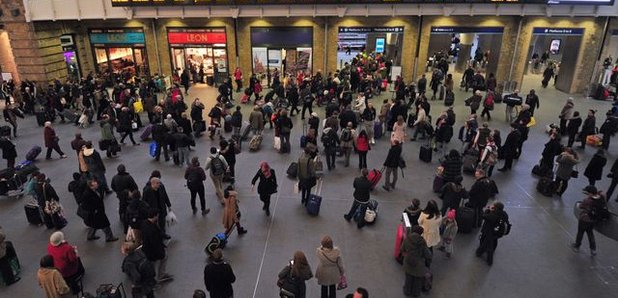 A school in Newcastle has apologised after a teenage student on a field trip to London was left behind while the rest of the group caught a train home.
The Discovery School admitted there was "no excuse" for the "serious error" and promised to make sure it never happens again.
Realising what had happened, the pupil immediately told station staff at King's Cross and was put on the next available service, travelling first class with railway staff, and was met by a teacher at York.
Principal Gareth Rowe said: "He was never in any danger as he had the presence of mind to immediately let station personnel know what had happened.
"He was put on the next train and looked after by the guards in first class until he could be reunited with his teacher in York. However, there is no excuse for what was a serious error on our behalf.
"Our first priority is always the safety of our pupils and obviously this incident highlights a failure in our processes which will now be reviewed and amended so this can never ever happen again."
According to reports, four teachers were accompanying the pupils on the field trip to the capital.
The Newcastle city centre school is for pupils aged 13-19 and specialises in science, technology, engineering and maths.