Temperatures Set To Plummet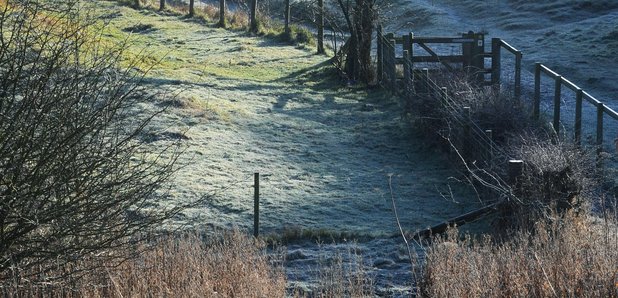 Forecasters say Wales and England will be faced with the coldest evening of the autumn so far on Tuesday night, as frosty yet dry conditions mark the start of winter.
Although it'll be dry and sunny over the course of Monday, temperatures will struggle to get higher than 7C in Wales, leading to what could be the coldest night of autumn with temperatures in some areas of Britain forecast to get as low as -8.
The Met Office says although it's going to be cold, there aren't going to be too many hazards.

The imminent arrival of the colder conditions comes as the Local Government Association's annual winter readiness survey shows councils are well prepared for plummeting temperatures with a substantial stock of grit.

About half are at the limit of storage capacity, and the LGA said gritters will be out treating thousands of miles of roads whenever overnight temperatures drop below zero in the coming days.

Councillor Martin Tett is the group's transport spokesman:

"We are well prepared for the cold, with 1.2 million tonnes of salt stockpiled and a fleet of state-of-the-art gritters ready to be deployed"

December 1st marks the beginning of meteorological winter, which lasts until February 1st.

Ladbrokes are offering odds of 2/1 that a new record is set for the coldest night of 2016 before next Sunday with it only offering evens odds that the temperature drops to -10c or lower.
It is also offering odds of 2/1 for a white Christmas in Aberdeen, Edinburgh and Glasgow with better odds as you head south with 3/1 for Newcastle and Belfast, 4/1 for London, 5/1 for Liverpool and Manchester and 6/1 for Cardiff and Birmingham.