Vandals Targeting Southampton Buses And Taxis
28 September 2016, 07:35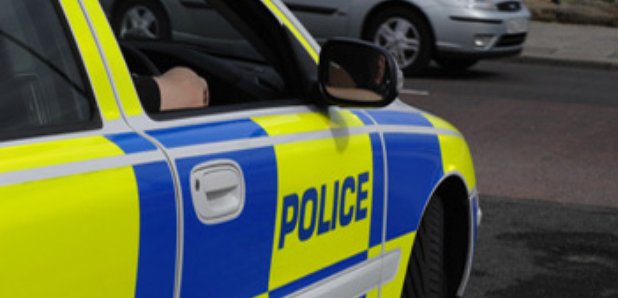 Police are investigating bottles, stones and eggs being thrown at taxis and buses in part of Southampton.
Several vehicles have had windows smashed in Millbrook this month.
Officers think they're all linked.
Hampshire Police said:
'Between Monday 12 September and Monday 26 September, buses and taxis have been targeted by offenders throwing objects in the Kendal Avenue and Wimpson Lane areas, and more recently in Windermere Avenue.
'The majority of incidents have taken place after dark, between 7pm and midnight. Vehicles have suffered damage including smashed windows on a number of occasions as a result of these attacks.
'On Monday (26 September), between 8pm and 9pm, a brick or large stone was thrown through a bus window on Windermere Avenue.
'At around 8.20pm on the same evening a member of the public reported that a group of eight or nine youths had thrown eggs at him whilst he was sat in his car on Cumbrian Way.
'The offenders were described as being aged between 18 and 24, wearing hooded tops and riding push bikes.'
All of the incidents are being treated as related.
Officers would like to speak to anyone who may have witnessed any criminal damage incidents or saw groups of people acting suspiciously in the area between these times.
Inspector Kerry Loveless said:
"We are keen to speak to anyone who has witnessed gangs of youths on the Millbrook estate throwing objects such as eggs, bricks, stones, or glass bottles at cars and taxis, or vehicles belonging to First Buses.
"In addition, we would also like to speak to anyone who might have seen large groups of people acting suspiciously in this area after dark.
"These incidents have been on-going for two weeks and tend to take place once the sun has gone down.
"Officers held a partnership meeting on Friday, September 23, with local councillors and local bus firms to discuss how to tackle this issue.
"We encourage bus and taxi drivers to give us a call on 101 if they grow concerned by large groups of people gathered by the roadside in these areas."
Anyone with information is asked to contact police on 101, quoting 44160357281, or call Crimestoppers anonymously on 0800 555 111.