Van Driver Jailed Over Fatal Fordingbridge Hit & Run
23 December 2016, 13:11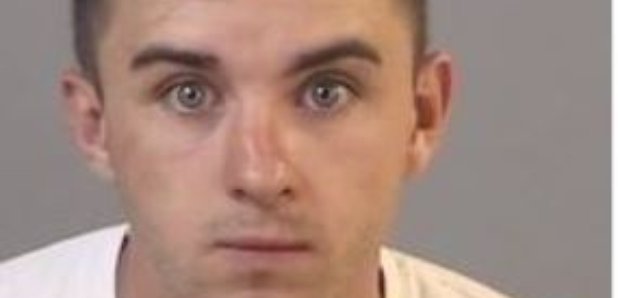 A van driver who left a cyclist for dead in a hit and run on the A338 near Fordingbridge has been jailed for three years.
Noah Chapman, 23, of Odstock Road, Salisbury, pleaded guilty earlier this month to causing death by careless driving and perverting the course of justice.


Today Southampton Crown Court heard how Chapman was the driver of a white Ford transit-style van which was in collision with a cyclist on the A338 Salisbury Road near Fordingbridge, at 9.20am on 28 April.


The cyclist, Richard White, 70, from Salisbury, suffered serious injuries and was left lying in the road. However, Chapman failed to stop and fled the scene.


Mr White was taken to Southampton General Hospital but despite treatment he died on May 18.


An extensive police operation by the Serious Collision Investigation Unit was launched in a bid to trace the van and its driver, which included detailed CCTV and mobile phone examinations. As a result of this work Chapman was arrested and charged.


Today Chapman was sentenced to 18 months in prison for causing death by careless driving and a total of 18 months for two counts of perverting the course of justice, which will run consecutively.
He was also disqualified from driving for five and a half years.


PC Lucy Hawkins, from the Serious Collision Investigation Unit, said:
"This was a hugely complex investigation but our team was determined to get this irresponsible and careless driver off the road before anyone else was hurt.


"Chapman did everything he could to try and get away with what he had done, even once it was revealed that his actions had killed a man.


"He disposed of the vehicle, his mobile phone, provided a false statement and a false document to try and support his story and even bought a new vehicle and changed his insurance, backdating it to before the collision, all in the hope of escaping detection.


"But despite the challenges we faced during this investigation our team put together such overwhelming evidence that he had no choice but to plead guilty to the charges.


"I would like to take this opportunity to thank those members of the public who responded to our appeals for help and to local businesses who provided CCTV to assist with our investigation.


"We hope that this case clearly demonstrates that fleeing the scene of a collision does not pay and how seriously we take this sort of crime no matter what challenges we are confronted with."
Rosie Pin, 22, of Odstock Road, Salisbury, who was charged with failing to provide information relating to the identification of a driver when required in relation to this case was found guilty earlier this year and is due to be sentenced in January.