Tim Peake Exhibition To Open At Chichester Museum
24 August 2016, 08:07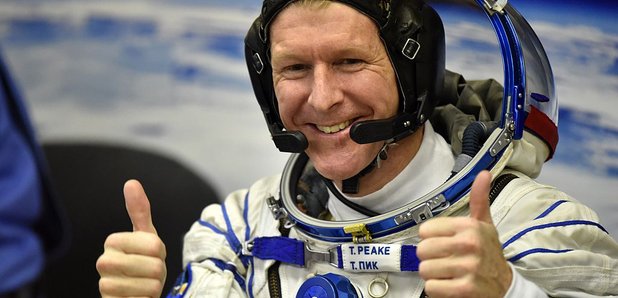 There's going to be an exhibition dedicated to astronaut Tim Peake - in his hometown Chichester.
It'll open at the Novium Museum in December - and chart his journey to the International Space Station.
People will be able to try on a space suit - and find out what it's like to eat, sleep and exercise in space.
Tim Peake has backed the new exhibition, while his father Nigel Peake, who still lives in the Chichester District, is part of the project group pulling the exhibition together.

"I'm delighted that this imaginative project will help to continue Tim's mission message about the importance of science and space, especially to young people," says Nigel Peake.

The UK Space Agency has provided funding for the exhibition, as part of the 2016 Principia Mission Grant Scheme. The UK Association for Science and Discovery Centres Programme "Destination Space" is also backing the exhibition, which will also explore careers in space in order to inspire young people to follow in Tim's footsteps.

Cllr Gillian Keegan, Cabinet Member for Commercial Services at Chichester District Council, believes that the exhibition will have a very positive impact:
"We are so proud of what Tim Peake has achieved. We want this exhibition to not only recognise his journey into space, but also inspire young people to follow their dreams."

Visitors will start their journey when they step into the museum's rocket lift and will be transported into the museum's 'outer space' level.

Their mission will begin by finding out about the Soyuz rocket, from its take off to landing - including watching the moment that Tim blasted off into space. They can discover what it's like to live in space, from eating, sleeping, to even exercising in the International Space Station. They can then find out about Tim's space walk and even get involved in scientific space experiments and other interactive activities.

They can then try on a space suit or experience what it is like inside Tim's sleeping chamber, which will recreate the experience of living and working in Space.

Cathy Hakes, Manager of The Novium Museum and Tourist Information Centre, can't wait to launch the exhibition:
"We are thrilled to be working alongside Nigel and Angela Peake, the UK Space Agency and the Destination Space Programme, and would like to thank them all for their support.

"The exhibition and accompanying activities will engage visitors of all ages with Tim's mission and we are placing a particular focus on engaging young people with STEM (Science, Technology, Engineering and Mathematics) subjects."

James Summers, Special Projects Manager for the UK Association for Science and Discovery Centres, said:
"The ASDC is delighted to support The Novium Museum with the Destination Space programme. This national programme has already engaged over 490,000 people throughout the UK with Tim Peake's mission and we are thrilled that The Novium Museum can share it with Tim's home city."

The exhibition will open on 15 December 2016 - the anniversary of Tim's launch into space.