Storm Angus Batters South Coast
20 November 2016, 13:01 | Updated: 20 November 2016, 13:07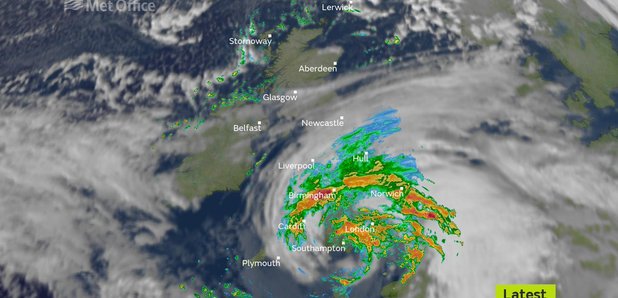 Storm Angus batters South Coast with winds of 60mph in Hampshire and Isle of Wight

Work to repair the damage caused by Storm Angus across the South Coast has now started.
Homes are without power as well as flooding.
Part of Ryde Pier is closed because of flooding on the railway.
In Portsmouth part of the seafront remains closed along with the Pyramids Centre while extra checks are carried out.
Statement from Portsmouth City Council:
A small section of Southsea seafront, directly behind the Pyramids Centre, has been cordoned off due to flooding caused by last night's storm.
For their own safety, the public are asked to respect the area sectioned off , between the Rocksby's Restaurant and the Pyramids Centre, and make use the alternate pedestrian routes available.
The Pyramids Centre is currently closed as the storm has caused flooding to parts of the building, affecting some public and administrative areas.
BHlive who run the centre, are assessing the full extent of the damage and have taken the precaution of closing the centre at this time.