Southern Water Criticised Over Complaints
21 September 2016, 07:14 | Updated: 21 September 2016, 07:16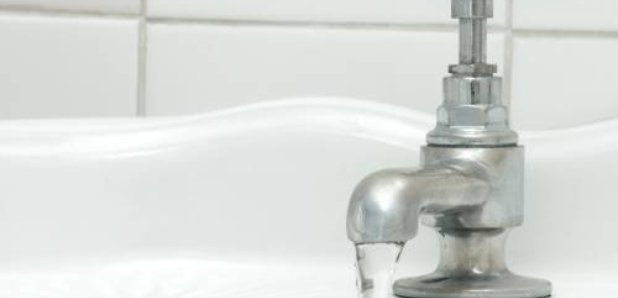 Southern Water's been ordered to tell the industry watchdog what it's doing to reduce complaints.
The Consumer Council for Water says it was the worst-performing company overall - with billing and charges the biggest gripe.
CCWater said nearly half of water companies across England and Wales saw an increase in written customer complaints in 2015-16, with some recording ``alarming'' surges.
It's asked four companies to report back by the end of October to explain what they are doing to drive down complaints: Southern Water, Dwr Cymru Welsh Water, Bournemouth Water and Affinity Water.
Across the industry, billing and charges were the biggest areas of complaint, accounting for just over 60% of complaints to companies in 2015-16. This category includes liability for charges, prices and debt recovery.
For the fourth year in a row, Southern Water was the worst-performing company, having seen a 10.3% increase in complaints compared with 2014-15. Southern received around 77 written complaints per 10,000 connections from customers - more than double the industry average of 33.7.
CCWater said the gap between Southern and the rest of the industry is widening. It said: ``The company has a lot of work to do to close that gap. We expect the company to do so.''
The last year saw more companies reporting an increase in complaints than in any year since 2008-09.
Tony Smith, chief executive of the Consumer Council for Water, said:
"What is particularly alarming is the very substantial increase in complaints some companies have reported.
"We can't allow the good progress that has been made by the industry in recent years to be reversed. That's why we have asked four of the poorest performing companies to report to us by the end of October on what action they have taken, or are planning to take, to reduce complaints.''
Southern Water's Simon Oates said:

"We accept there is still much more for us to do to come in line with the rest of the industry and we are continuing to work with CCW to drive forward further improvements. We want to reassure our customers we remain fully committed to continuing the improvements we have already made, and bringing our performance up to the standard they quite rightly expect from us.

"Our performance since November 2015 - most of which unfortunately falls outside the time period covered by today's report - has been much improved. We have seen the number of complaints we receive from customers fall steadily and, so far this year, we have received approximately half the number of complaints we did in the first five months of 2015.

"We are pleased to have the opportunity to report back to CCW next month, and are confident the figures we submit will show a marked reduction in the number of complaints we have received."

Southern Water says improvements already made include:

- Improving our digital service and online options, enabling customers to communicate with us through Twitter, Facebook and online chat
- Introducing of a range of new tariffs designed to help people manage their bills
- Rolling out a programme of water efficiency visits to customers to help them reduce how much water they use, along with their bills
- Supporting debt prevention work through partnerships with local authorities, such as Brighton & Hove City Council, and CCW
- Improving the way in which we collect money owed to us and lengthening the time over which it can be repaid in order to avoid large hikes in customers' direct debit payments
- Speeding up our refund process, so when we owe customers money, they get it back more quickly
- Being more responsive to customers through the introduction of a new feedback facility, 'Rant & Rave', which enables people to provide real-time feedback.

It says further initiatives will also be going 'live' shortly, including the following:

- Providing customers with monthly consumption alerts, allowing them to keep track of their water use
- Launching re-designed bills, so it is easier for customers to understand what their money is being spent on
- Introducing e-billing for customers who want to move away from paper bills.
Portsmouth Water, which saw a 18.9% fall in complaints, was named as the the leading water-only company.