Southampton School Cancels Early Finish For England Game
8 June 2016, 10:39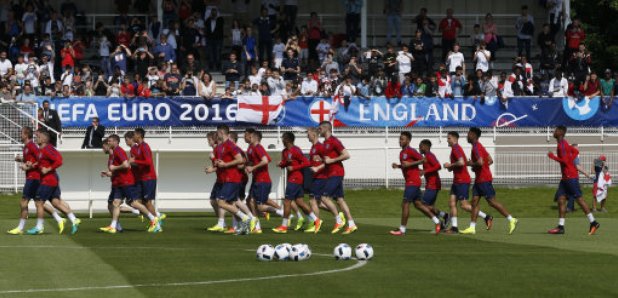 A Southampton school's cancelled plans to let children go home early to watch England play Wales at Euro 2016.
Following criticism by parents' groups, Ian Golding, principal of Oasis Academy Lord's Hill has scrapped the planned afternoon off for the match next Thursday (16 June). But he said that pupils would still be able to watch the game during the final hour of school.
He said:
``At Oasis Academy Lord's Hill we take student attendance extremely seriously. For our students to make the excellent academic progress that we expect, it is crucial that they are in their classes every school day, arriving promptly and ready to learn.
``National sporting events are a cause for celebration and enjoyment, and something which are, infrequently, suitable for students to experience during school time.
``Following a decision earlier this week to allow students to leave school early next Thursday in anticipation that many of them would want to watch England's match against Wales, and on reflection of the concerns of this use of school time that have been raised, I have decided that it is more appropriate for our students to remain in school.
``As a community in which many of my students have a real passion for football, I will be facilitating the showing of the game during the last hour of school time for those who wish to watch it so that they too can experience it together.''
Craig Langman, chairman of the Parents Want A Say campaign, had described the original plan as ``hypocritical''. He said:
``Parents do not want schools to stop providing extra-curricular activities for kids, for them to go skiing, day trips or to see football matches, but in an age when the state is giving fixed penalty notices it is hypocritical for them to say we can do this but you can't because we are the educators and you are not.
``It feels like we are living in a dictatorship state. You have your child, you have four years with them, then you have to hand them over to the state and the state dictates when they can have time off, what they are learning.''
Mr Golding had previously written to parents asking for them to grant permission for their children to come home early.
He said that provision would be made for children whose parents wish them to remain at school.
The letter stated: ``As you are probably aware, on Thursday 16th June England are playing Wales in their second Group B match in the European Championship.
``After some thought we have decided that it would be sensible to finish at lunchtime on this day. This will give students plenty of time to get home and watch the match.
``I recognise that some children are not particularly interested in football and some parents will not want their children to leave school at 12.40. To help with this, the Academy will remain open in the afternoon for students who wish to stay.''
It is understood that parents at the school have previously been fined for unauthorised absences.