Ex Southampton Children's Home Boss Guilty Of Sex Offences
31 March 2017, 07:35 | Updated: 31 March 2017, 10:02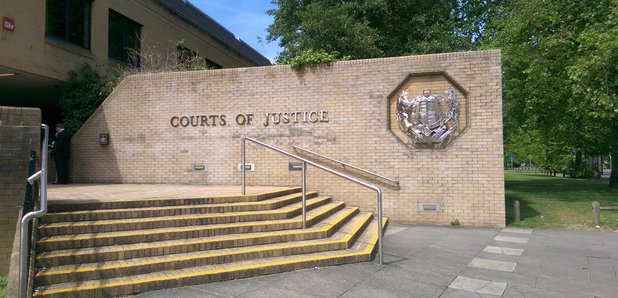 The former manager of a Southampton children's home has been convicted of 28 child sex offences - dating back to the '70s and early '80s.
The Salerno Road home closed in 2013. Seven of Colin Davis' eight victims lived there.
The 75-year-old, from Lingfield Gardens in Southampton, will be sentenced on 7 April.
Colin Dennis Davis was found guilty of serious sexual offences, following a trial by jury at Southampton Crown Court.
The offences were committed against eight boys under the age of 18 in the 1970s and early 1980s, seven of whom were resident at the former Salerno Road children's home in Southampton. This home closed in 2013.
The investigation did not involve allegations relating to any other children's homes or institutions.
Davis will be sentenced at Southampton Crown Court on Friday 7 April.
Following the conviction, Detective Inspector Jim Park, leading the investigation, said:
"I have great admiration for the victims who came to give evidence. They have shown remarkable bravery and courage throughout the investigation."
Carole Quinn, an Independent Sexual Violence Advisor (ISVA) from Yellow Door based in Southampton, said:
"It takes an enormous amount of courage for victims to give evidence at a trial and report these types of offences. They often do so not just to see justice being done but in the interests of protecting others."
An NSPCC spokesperson said:
"Davis had a responsibility to look after vulnerable young people in his care. But instead of nurturing them he took advantage of the trust they placed in him and subjected his victims to horrific attacks that will have had lifelong effects.
"This abuse took place in a setting that should have been entirely safe.
"Their bravery in speaking out has helped bring Davis to justice and is proof that offenders can be held to account for their actions, no matter when the abuse took place."
The hearing follows a significant investigation conducted as part of Operation Marmion - Hampshire Constabulary's ongoing review of non-recent Child Sexual Exploitation (CSE) and abuse cases.
The review includes a re-examination of available evidence, and the offer of additional support alongside partner agencies to those affected by CSE and abuse.
The work of Operation Marmion also involves child protection specialists from local authorities.
For more information on the support services available in south west Hampshire for victims of sexual violence and abuse, please call the Yellow Door helpline on 02380 636313, or visit the website: yellowdoor.org.uk/
Previous victims of child sexual exploitation (CSE) and abuse, or anyone with information, can contact Operation Marmion detectives at Hampshire Constabulary's Southern Training Headquarters at Netley by phoning 101. Mini-com users can phone 18001 101.
Alternatively, information can be given anonymously by phoning the independent Crimestoppers charity on 0800 555 111.