South Coast Joins Queen's 90th Birthday Celebrations
21 April 2016, 08:19 | Updated: 21 April 2016, 13:02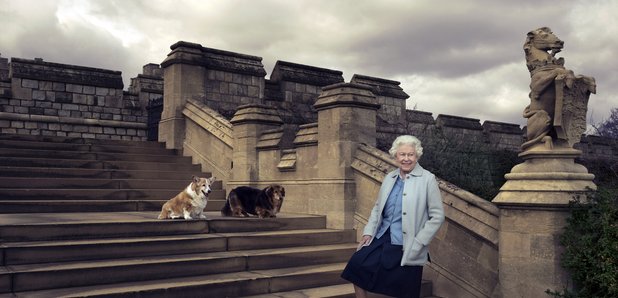 Celebrations are taking place across the South Coast to mark the Queen's 90th birthday.
Dozens of beacons will be lit across this evening to mark the occasion, among more than a thousand across the UK, overseas terroritories and the Commonwealth.
In Portsmouth, local people also born in 1926 will be guests of honour. The Lord Mayor will be joining guests born in the same year as the Queen for tea and cakes in the D-Day Museum café after lighting a beacon to mark the occasion at Southsea Castle.
The University of Winchester, Winchester City Council and Winchester Round Table are also holding a community Beacon lighting ceremony. The Winchester Beacon will be located on the tower of the West Downs Centre, the highest point in the city.
Professor Joy Carter DL, Vice-Chancellor of University of Winchester, said:
"The University of Winchester is thrilled to be hosting this special event with the City Council and Round Table. Something this city does so well is to come together to mark special occasions. The Winchester Beacon ceremony will be a wonderful opportunity for residents to celebrate the remarkable life of Her Majesty The Queen."
Other beacons, all being lit at 7.30pm, will be at:
Waterlooville town centre
The Lainston Dairy
Hurst Castle (English Heritage)
Stedham Sports Field, Chichester
In other events on Thursday, the Royal Navy fired a 21-gun salute from Fort Blockhouse at Gosport at midday. The celebration is one of six royal events marked annually with military gun salutes.
Also in keeping with tradition, Royal Navy ships alongside in Portsmouth Naval Base will be 'dressed overall' - displaying a variety of flags across the length of the ship - to celebrate the occasion.
Commander David Hilton, Naval Base services manager, said: "The Royal Navy in Portsmouth always celebrates the Queen's birthday in this way, but this year is obviously extra special as it marks such a significant milestone for Her Majesty."
And in Southampton, the Mayor will join hundreds of bikers at the Bargate. At 7.30pm, they'll all rev their engines for 10 seconds.
Elsewhere, lots of tea parties are being held across the South Coast.