Royal Mail Lorry Smashes Into Gosport House
20 March 2014, 13:13 | Updated: 30 March 2016, 13:50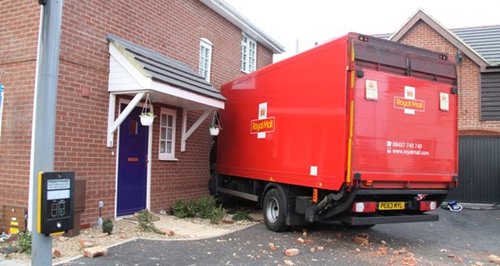 Hampshire firefighters have rescued a couple from the upstairs window of a house in Gosport, after a Royal Mail lorry crashed into it this morning.
Control operators were called at 5:47am on Thursday 20 March to reports of a 7.5 tonne lorry which had crashed through the wall of a house on the A32 Brockhurst Road. Crews from Gosport and an aerial ladder platform were mobilised to the scene.

The lorry crashed into the property, cutting off the staircase and leaving two people trapped upstairs in the house. Firefighters used an aerial ladder platform to rescue the people from the first floor of the house.
A family of four were also trapped in the house next door, after the lorry shunted a car across their front door. They were also later able to get out.
Two neighbouring homes had to be evacuated, but those families are being allowed back later.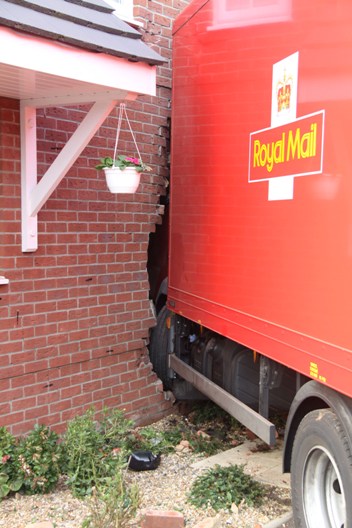 Officer in charge, Paul Coates said:
"Our crews were on scene quickly and worked hard to reassure and rescue the two people who were trapped on the first floor of the property".

Hampshire Fire and Rescue Service's Urban Search and Rescue team have been on the scene assessing structural damage to the property. The house has now been declared safe.
The lorry has been pulled out from the living room wall, where it became embedded, and taken away.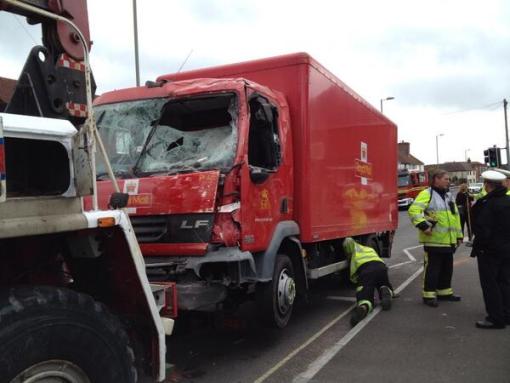 Supports have been put in place to hold up the wall.
Gas mains are being reconncected.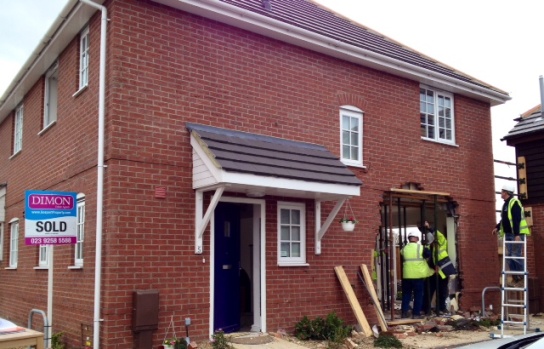 A Hampshire Police spokeswoman said the couple, in their 60s, had gone to stay with friends while the damage was assessed.

She added that the road remained closed between the Eastbourne Avenue junction and Fort Brockhurst Roundabout.