Rise In Child Sex Offences In Hampshire
17 June 2015, 08:12 | Updated: 30 March 2016, 13:50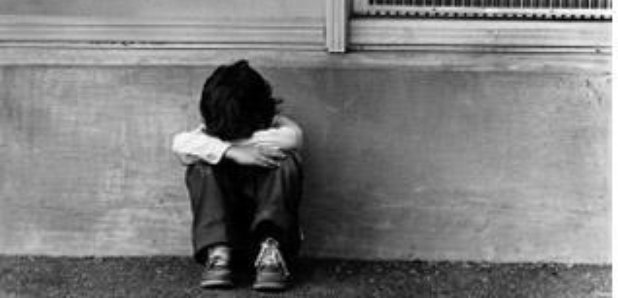 Police figures reveal a rise in sex offences against children being recorded in Hampshire.
There were more than 1,000 crimes in the year to last April - up 13% on the year before.
A total of 31,238 allegations of sexual offences against children, including rape and assault, were made to forces in England and Wales in 2013/14, research by the NSPCC found.

This was an increase of more than a third compared to the previous year.

The majority of the victims were aged between 12 and 16 but more than one in four - 8,282 - were younger than 11, the charity said. Of those, 2,895 are estimated to be aged five or under, including 94 babies.

More than three quarters of the reported abuse cases were against girls (24,457). Britain's largest force, the Metropolitan Police, recorded the highest number of sex crimes against children, with 3,523.

The data, obtained through Freedom of Information requests, reveals a significant year-on-year increase in the number of sex offences against children.

In 2012-13, the same research showed that a total of 22,654 were recorded by 41 police forces. All 43 forces in England and Wales responded in the latest study.

The NSPCC said that until now the total had largely remained steady and the 38% rise was the biggest increase in six years of requesting the figures. Since 2008/09, the number has increased by almost 50%.
The latest figures for Hampshire show a rise from 915 in 2012-2013 to 1,033 in 2013-2014. Last year, the NSPCC helpline received more than 240 calls specifically about sexual abuse from the Hampshire force area. Of these, more than half were serious enough to be referred on to other agencies.

Peter Wanless, the charity's chief executive, said:
``These figures are disturbing and clearly illustrate child sexual abuse is a continuing and widespread problem that needs urgent action.

``But we know this is still only a fraction of the true number of victims because some endure an agonising wait of many years before telling anyone - and others never reveal what has happened to them.

``It's time to throw down the gauntlet to government which has to ensure all sexual abuse victims get specialist treatment to help them recover. By the end of this current Parliament there should be no children living in the shadow of abuse.''

The statistics are the latest in a slew of recent findings indicating a spike in the number of abuse cases being reported and follow a trend that started in the wake of the Jimmy Savile scandal in 2012.

Analysts have suggested that publicity surrounding high profile cases has increased awareness and in turn given more victims the courage to come forward. Improved recording methods by police has also been cited as a possible factor.
Superintendent Rachel Bacon is head of Hampshire Constabulary's Public Protection Department. She said:
"I want all children across Hampshire and the Isle of Wight to have the chance to grow up free from the fear of sexual abuse and exploitation.

"We're committed to protecting all vulnerable people in our communities, including young people at risk of sexual abuse and exploitation, and we've invested significant resources over the last few years into protecting and supporting children who experience abuse.

"We understand many victims may not wish to relive their experience or talk to anyone about it. Our Child Abuse Investigation teams include specially trained officers who support child victims of sexual abuse throughout the investigation, interview and court processes. Our Amberstone team provides a similar service to adult victims. Both teams help victims to access longer term support to help them move on from their experience.

"The constabulary has helped to established Multi-Agency Safeguarding Hubs with our partners across Hampshire and the Isle of Wight to improve the information sharing between different agencies and help ensure no child at risk slips through the net.

"Likewise we've rolled out an extensive training package to our own officers and staff to help them better identify children at risk and ensure they know what to do in order to ensure they are safeguarded from further harm.

"Child sexual abuse is a horrific crime that still all too often goes unreported. We recognise victims need support and the confidence to come forward and so I hope that today's figures reflect that this is beginning to happen more often.

"I would say to anyone who has been the victim of sexual abuse as a child, whether recently or in the past, that we do take you seriously. We appreciate how hard it is to come forward to report these offences and we are committed to supporting you and we are here to help."

If you or someone you know has been the victim of sexual abuse, either as a child or adult, you can speak to the police in confidence on 101. In an emergency, always call 999.