Portsmouth Tower Block Residents To Be Moved Out
5 June 2018, 12:25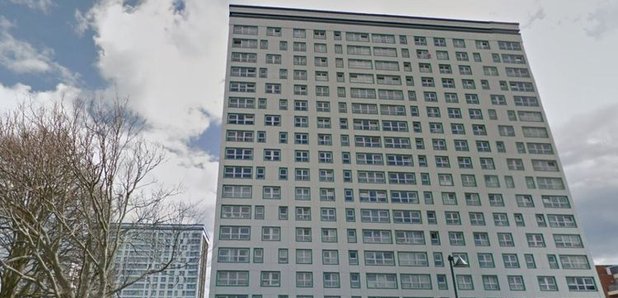 People in two tower blocks in Portsmouth have been told they'll have to temporarily leave their homes, over concerns about safety.
Structural reports have shown concrete used in the original construction of Leamington House and Horatia House is not as strong as expected. The council says work can be done to strengthen the buildings but not while people are living in them.
Residents in the 272 flats affected aren't being evacuated as there is no immediate danger and it is safe for them to stay there while they are found new homes.
Portsmouth City Council owns the buildings and has put measures in place to manage the situation but is moving residents out as soon as possible because their safety is a priority.
The risk associated with the buildings relates to if there was a severe explosion within a flat, the sort of event associated with pressurised gas. This is very unlikely as there is no mains gas supply within either building and items such as gas heaters are not allowed in the blocks.
Extra security measures have been brought in to manage the risk and prevent residents taking gas bottles or cylinders into their homes, and the council is working with Hampshire Fire and Rescue Service to ensure fire safety provisions for the building continue to be followed.
The council has now begun the process of assessing residents' needs for new homes and it is expected to take until spring 2019 to move everyone out of both buildings.
A number of homes will soon become available for the council to allocate to residents following the completion of building or refurbishment projects, and others will be found through the usual flow of residents moving out of council properties.
Last year the two buildings had cladding removed from them following fire safety concerns. This new issue is unrelated to fire safety but was found while the council was examining options to replace the cladding.
Gerald Vernon-Jackson, Leader of the council said:
"As part of work to look at options to replace cladding, the council commissioned an assessment of the structural safety of the blocks. The report on the buildings has concluded that the quality of the original 1960s construction isn't as strong as expected.
"It is very important that people realise there is no immediate danger from day-to-day living in the buildings but, as our number one priority is resident safety, we are starting the process of moving people to new homes.
"Moving homes can be stressful at the best of times and we are very grateful for residents' patience and cooperation during the process. We want to work closely with residents to help them understand the situation and find a home that best suits their needs.
"Residents should talk to the housing staff in their blocks who are there to support them throughout this process. Or they go to their area housing office or call our dedicated 24-hour helpline on 023 9284 1311."
Stephen Morgan, Portsmouth South MP, said:
"I have been fully briefed on the programme by the council's senior management team and will remain updated as it progresses. I've already made a number of suggestions regarding support for families affected.
If any residents have any doubts at all about what they should be doing or what will be happening I urge them to contact the council using the dedicated email or helpline.
What is crucial now is that the Government steps up and assists the council with the scale and cost of this project. I'll be seeking Government backing and support on behalf of residents."
(Pic: Google)