Portsmouth Scrap Metal Fire 'Not Suspicious'
6 October 2014, 09:50 | Updated: 30 March 2016, 13:50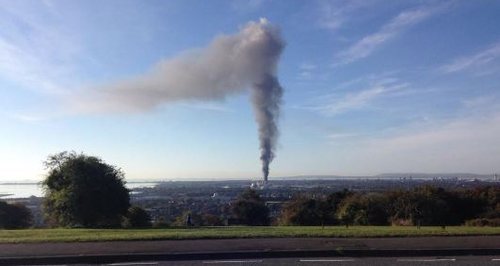 An investigation's underway into the cause of a big fire at a Portsmouth metal recycling yard - but it's not thought to be suspicious.
The fire, involving 500 tonnes of scrap metal, broke out at European Metal Recycling LTD, at 8:41am yesterday (Sunday 5 October).

The fire caused a smoke plume reaching heights of over 100 feet which could be seen for miles.
Residents were advised to close their windows and doors. The smoke plume was not harmful.

More than 50 firefighters were on scene tackling the blaze and working with on site staff to make fire breaks to stop the fire spreading.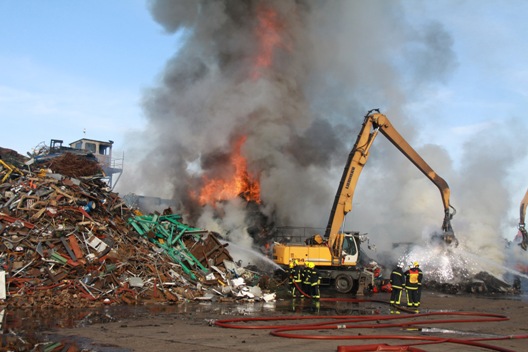 Officer in Charge of the incident, Group Manager Alan Murray said:
"Crews did a fantastic job in arduous conditions.
"Metal, when involved in a fire, gets intensely hot. This creates a difficult environment to work in and so this incident could continue for a number of hours."

The cause is being investigated but is not being treated as suspicious.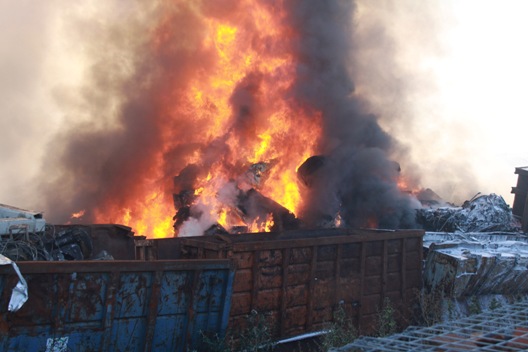 (Top photo: @JamesJfarb; Others: Hampshire Fire and Rescue)