Portsmouth Men Arrested In Online Fraud Investigation
5 August 2016, 07:14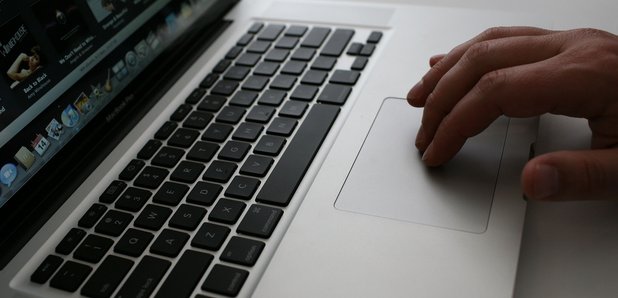 Hampshire Police have made three arrests as part of a two-week investigation into online fraud.
They've recovered thousands of pounds worth of designer watches, jewellery and smart phones.
Three men from Portsmouth have been bailed.
Officers from Hampshire's Economic Crime Unit made the three arrests following an operation in Portsmouth targeting online fraud over the past couple of weeks.

A 26-year-old man from Portsmouth was arrested on suspicion of conspiracy to defraud; a 27-year-old man and a 33-year-old man, also from Portsmouth, were arrested on suspicion of conspiracy to defraud and acquire / use / possess criminal property. All three have been bailed until 26 January 2017.

High value consumer goods, including designer watches, jewellery and smart phones have been recovered as part of the operation.

Police are advising members of the public not to allow anyone to use their bank accounts to transfer money, or to allow people to use their address to receive regular deliveries and follow these steps to keep your identify safe. They've offered these tips:

VERIFY. If you receive an email or phone call from a company, never give out personal information or log on details. Contact the company independently and confirm the initial communication was from them.

HAVE YOU REALLY HUNG UP? Fraudsters will often call victims but keep the phone line open when the call is terminated. To ensure any further calls you make are not intercepted by them, call using a different phone or leave 10-15mins before making another call.

DON'T CLICK. If you receive an email from an unknown source don't click on any links, these could download software which enable someone to hack your computer.

CHANGE PASSWORDS. If you are concerned you may have inadvertently given someone your password, change it immediately.

MAKE REGULAR CHECKS. Check bank and PayPal accounts regularly to check for any unusual activity. Report anything suspicious to the company.

CHECK YOUR CREDIT FILE. Keeping a regular check of your credit file through Experian or similar companies will enable you to check for any financial irregularities which could be the result of ID fraud.
Anyone who has been the victim of fraud should report it to Action Fraud either on 0300 123 2040 or online. If you are concerned that a vulnerable person in your community is affected by any type of fraud, please call police on 101, or call the anonymous Crimestoppers on 0800 555 111.