Plans On Show For New Southampton Royal Pier
10 July 2015, 06:10 | Updated: 30 March 2016, 13:50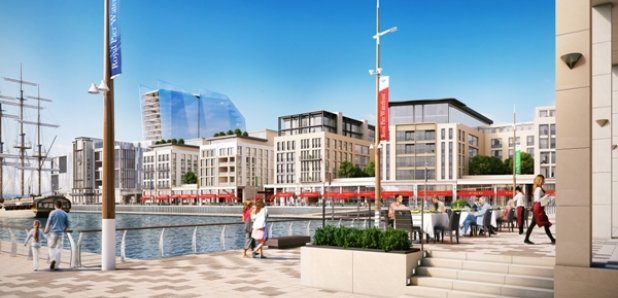 Plans are being revealed for a £400 million makeover of Southampton's Royal Pier and Waterfront.
A public exhibition will unveil the latest details of the plan to link Southampton's Old Town with a vibrant and attractive new waterfront quarter for residents and visitors alike.
The vision for the new Royal Pier Waterfront promises 'to deliver the most atmospheric urban waterfront experience on the South Coast, giving unprecedented access to the city's water-side and celebrating Southampton's unique heritage links with land, sea and sky'.
Royal Pier Waterfront will include around 730 contemporary apartments; a major new 47,000 sq m (about 500,000 sq ft) high quality office development; 40-50 new shops, waterside restaurants, cafes and bars plus a gourmet Epicurean Market; a 250-bed, 4-5-star signature hotel and spa; a large casino with leisure and entertainment facilities (subject to licencing decisions); a civic, cultural / arts and technology hub; and car parking with 2,000 spaces. It will also enable the improvement of Mayflower Park, site of the world-renowned PSP Southampton Boat Show, and the creation of a soaring monument to Southampton's famous Spitfire aeroplane.
The development will include a network of attractive routes for pedestrians and cyclists to connect the city with the waterfront, and a range of high quality public spaces and squares where people can enjoy time next to the waterfront overlooking new boat moorings, marine activities and views across the Solent.

At the heart of the plan is an enhanced Mayflower Park to provide a landmark recreational asset for the city throughout the year.
Proposals for the park include an expanded 50,500 sq m (around 544,000 sq ft) area - 16 per cent larger than the current site, providing a range of spaces for all.
The park will also feature a play area with an interactive water feature; multi use games area; a 1,050 sq m (11,300 sq ft) timber boardwalk with waterfront seating and shelters to draw visitors towards the water; and café. The enlarged park will be better able to accommodate the annual PSP Southampton Boat Show.

Crowning the edge of the park will be the 30 m (98 ft) high Spitfire sculpture, saluting the city's position as birthplace of the iconic aircraft, and its world-leading contribution to aviation.
The regeneration plan will also provide new first class facilities for the Isle of Wight ferry operator Red Funnel which will be relocated to Trafalgar Dock.

Nick Condon, project director at RPW (Southampton) Limited, the City Council's development partner, said:
"The Royal Pier Waterfront will unite and integrate the port area with the surrounding city to create a vital and lively, but elegant, urban development that brings people closer than ever before to the history and beauty of one of the world's most important ports.
"I encourage people to come along to the public exhibition to discover more about our exciting proposal for Southampton. Staff will be on hand to answer questions and listen to suggestions."

The public exhibition will take place at Kuti's Gate House, Town Quay, Southampton, SO14 2AQ between 2pm and 6pm on Friday 10 July, and 11am and 3pm on Saturday 11 July.