186 Drivers Caught In Hampshire After Phone Penalties Double
10 March 2017, 07:36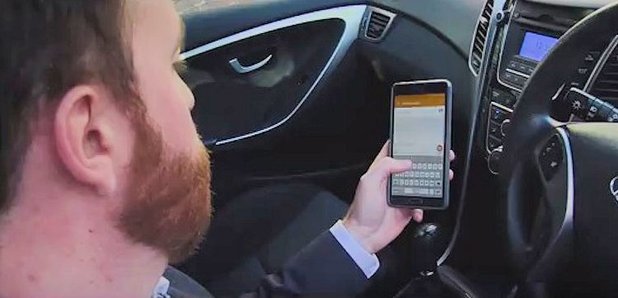 Hampshire Police say they caught more than 180 drivers using their phones - in the first week since penalties were doubled.
Officers did extra patrols as the law changed to a punishment of six points and a £200 fine.
They say it's 'disappointing and shocking' people still do it.
A total of 186 drivers were stopped by Roads Policing Officers from the Joint Operations Unit last week as part of a nationwide initiative to make our roads safer, while a further nine were reported for not being in proper control of their vehicle.
Of those motorists stopped, 78% were men, and 70% were aged over 25 years.
During the week of action, 90% of drivers stopped were given fixed penalty notices, 2% were reported for summons, and 8% were given verbal warnings.
In January, before the change in legislation, officers caught 220 people using their mobile phones while driving, and six for not being in proper control of their vehicle. The force has since seen around a 15% decrease in mobile phone use behind the wheel.
Road Safety Sergeant Rob Heard said:
"Although we have seen a small decrease in the number of people using their mobile phones whilst driving, it is still disappointing and shocking that people will take that risk.
"That moment's inattention has proven to be the cause for many collisions, some with fatal consequences.
"We all need to take the responsibility to remove the temptation of looking at your phone whilst driving.
"You can do this easily by turning your phone off and putting it in the glove box.
"Please let's not have another avoidable death or injury on our roads, it's not worth the risk."