Paralysed Isle Of Wight Man Given Hospital Compensation
10 April 2015, 12:41 | Updated: 30 March 2016, 13:50
A man discharged from an Isle of Wight hospital, despite having suffered severe head injuries which left him permanently brain-damaged, has been awarded a seven-figure sum in compensation.
Severely-disabled Joe Triccas, 28, will be given the lump sum plus yearly payments for the rest of his life after clinical negligence specialists BL Claims Solicitors acted for him against Isle of Wight Primary Care Trust.
On September 28 2007, at the age of 19, Mr Triccas was taken to St Mary's Hospital in Newport with a gash in the left side of his head after being punched and kicked following an argument during a night out in Ryde. His attacker was later jailed for eight years.
While at the hospital's accident and emergency department, Mr Triccas showed symptoms such as slurred speech but doctors simply treated the cut and discharged him without carrying out an X-ray or CT scan.
Once back at his Isle of Wight home with his parents, Mr Triccas began to suffer from fits and a partial loss of consciousness and he was taken back to the hospital four hours after he was discharged.
A CT scan then found that he had suffered a fractured skull and a large haemorrhage which had gone untreated.
Mr Triccas, who had been a fit and active young man who enjoyed playing football and rugby, was left paralysed down his right hand side and is now dependent on a wheelchair.
He can walk only a few steps with a stick, has no control over his right arm and suffers from epilepsy. His long and short term memory has been affected and his disabilities mean he is unable to work.
The issue of liability was settled in April 2013 and now the Trust and Mr Triccas have agreed the amount of compensation that will ensure he will have the care and treatment he needs for the rest of his life. Under the arrangement, a court-appointed deputy will help Mr Triccas with his finances.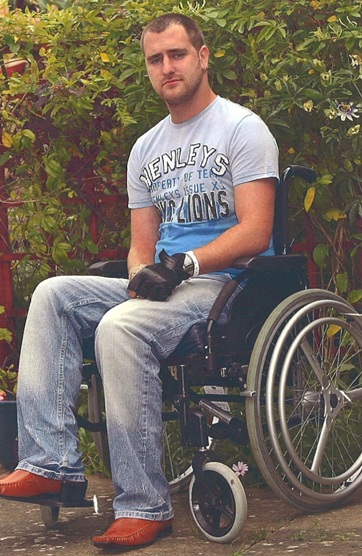 Clinical negligence specialist Patricia Wakeford, an associate at Southampton-based BL Claims Solicitors, acted for Mr Triccas to negotiate the settlement, which came the day before a trial to decide the amount of compensation was due to start. The settlement has now been approved by the High Court.
Patricia said:
"It has always been Mr Triccas's case that more should have been done at St Mary's to investigate the extent of his head injuries, and that crucial warning signs were missed.
"It was the family's argument that had the proper investigations been carried out promptly then Mr Triccas's injuries would have been less severe.
"I am pleased that we have finally been able to negotiate this settlement. Mr Triccas and his family now have peace of mind and the reassurance that he will have the care and treatment he needs for the rest of his life."
Mr Triccas lives independently on the Isle of Wight and has assistance from local care and support agencies and his mum, Queenie.
Remembering the night when Joe was taken to hospital, Queenie said:
"I knew straight away that there was something badly wrong with Joe because his speech was slurred - but nobody seemed to want to take any notice of me.
"He wasn't properly assessed and there was no X-ray or scan. They just said they would glue the cut and the bleeding would stop.
"When we got home that's when the nightmare started - he was very ill, being sick and not really aware of where he was. All along we just wanted the hospital to accept that more could have been done to help Joe.
"I am very grateful to Patricia for all her help in making sure that Joe will be provided for properly in the future."
An Isle of Wight NHS Trust statement said:
"Cases such as this one, which has been ongoing for some time, are extremely difficult for all concerned, especially the family.
"On behalf of the former PCT we extend our sincere apologies for the distress caused.
"We hope that this settlement will enable the family to move forward and we wish Joe all the best for the future."