Ofsted Chair Quits After Isle Of Wight 'Ghetto' Comments
23 August 2016, 11:27 | Updated: 23 August 2016, 13:02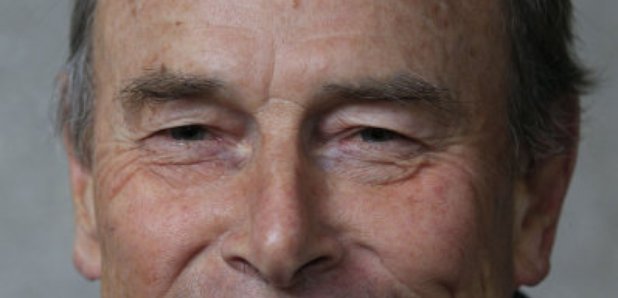 The chairman of education watchdog Ofsted has resigned after calling the Isle of Wight a "ghetto" where there was "inbreeding".
David Hoare said he had informed Education Secretary Justine Greening that he was resigning with immediate effect.
He said: ``It has been a great privilege to chair the Ofsted board for the past two years.''
The former businessman's resignation comes just weeks after he was forced to apologise for his comments about the Isle of Wight.
Mr Hoare was widely criticised after being caught on tape at a teaching conference making disparaging remarks about the Isle of Wight.
``Most people go there for sailing for two weeks a year. There's a sailing club that is one of the best in the world, where there's champagne,'' he said in the recording, obtained by the Times Education Supplement.
``But just within inches, there are people who live in a ghetto ... They think of it as holiday land. But it is shocking. It's a ghetto; there has been inbreeding.''
He later issued an apology after his comments were reported by the TES, which prompted calls for his resignation.
Mr Hoare also made a telephone call to the leader of Isle of Wight Council, Jonathan Bacon, to make a personal apology, during which he offered to visit the island.
In a statement announcing his decision to quit, Mr Hoare said: ``I have today informed the Secretary of State that I will be resigning from my position as chair with immediate effect.
``It has been a great privilege to chair the Ofsted board for the past two years. I am pleased that the organisation now has an excellent board in place with expertise across all of our remit areas, including early years and further education.''
He added: ``I will miss working with an excellent team, making a real difference.''
Senior non-executive board member James Kempton has agreed to take on the role of chairman on an interim basis, Ofsted said.
Ms Greening said: ``I have accepted David Hoare's resignation from the post of chair of the board of Ofsted. I would like to thank David for his hard work in this role over the past two years.''
Councillor Jonathan Bacon, leader of the Isle of Wight Council and Executive member for children's services, said:
"The Isle of Wight Council had welcomed Sir David Hoare's offer to assist the Island by making sure that our challenges and problems are fully recognised. The council had been in constructive dialogue with his office to arrange his promised visit the Isle of Wight, and had a date in the diary for this, in order to better understand, recognise and acknowledge these challenges, faced by the Island.
"I extend the same invitation to Mr Hoare's successor, whomever that may be, to visit the Island in order to learn more about the challenges we face and ensure that Ofsted is playing the fullest possible part, working alongside the other agencies, to support the further improvement of educational outcomes on the Island; so that they too can assist us in ensuring that the challenges and problems are fully recognised.
"I look forward to hosting them as soon as possible, so that we can continue our collective ambition to drive up standards and work constructively together for the benefit of Island children.
"Since entering partnership arrangements with Hampshire County Council in 2013, when Ofsted inspected the Isle of Wight and found 25 per cent of schools to be 'inadequate', including four of the six secondary schools; just one primary school is now judged by Ofsted to be inadequate, and that is well on a journey to improvement. There are no longer any secondary schools deemed inadequate. The quality of school improvement was re-inspected by Ofsted and found to be effective; testament to the improvements made and the positive journey that Island education is on."