Music Festival In Memory Of Gosport Teenagers
2 December 2013, 06:40 | Updated: 30 March 2016, 13:50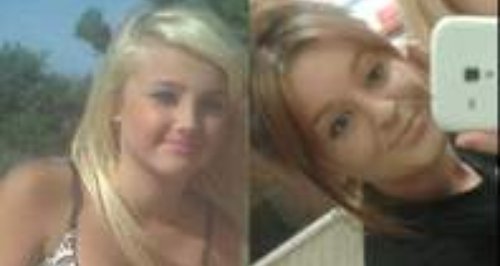 A music festival is being held in Gosport tonight in memory of two teenagers who died after being hit by a car in the town.
Friends of Jasmine Allsop and Olivia Lewry have organised the event at Brune Park Community College at 7pm on Monday 2 December.
Police were called to Ann's Hill Road in Gosport at 4.15am on 3 November following reports that a green Honda Civic had hit two girls.

14-year-old Jasmine died at the scene, while Olivia, 16, died later after being taken to hospital.

One of the organisers of the memorial festival is 16-year-old Katie Davis, who knew both girls. She said:
"It's a music memorial festival. We've got MCs, bands and singers, things like that. It's just to bring everyone together.
"We're going to raise money for the two families, which is going to be split equally. It's to go towards the funerals so the families aren't struggling or having any worries.
"Olivia was so up-front, funny and pretty. Jasmine was like a little barbie doll. She loved being dressed up and she loved having a joke and a laugh. They were just both unique."
The teenagers have been helped to organise the festival by local youth charity Motiv8. A statement on their Facebook page said:
"Following the tragic deaths of Olivia Lewry and Jasmine Allsop Motiv8 have been working with young people in Gosport to help organise an event where Olivia and Jasmine can be remembered.

"The young people have decided to have a Music Festival in their names.

"Young people would like to raise money from the event that they would like to split between the two families.

"Young people would also like to have a raffle in Olivia and Jasmine's names and other fundraising activities going on in the evening.

"This is an event for the community and young people to help them to remember the girls and come together in a positive way. Any help or support no matter how small would be amazing."
Jasmine Allsop was laid to rest in a Barbie-themed funeral on Friday 29 November.
Samuel Etherington, 20, an unemployed sports coach from Stoners Close, Gosport, has been charged with manslaughter of the two girls and he is due to appear at Winchester Crown Court on 3 January 2014.