Murder Charge After Dad Of Two Killed In Southampton
22 September 2017, 07:58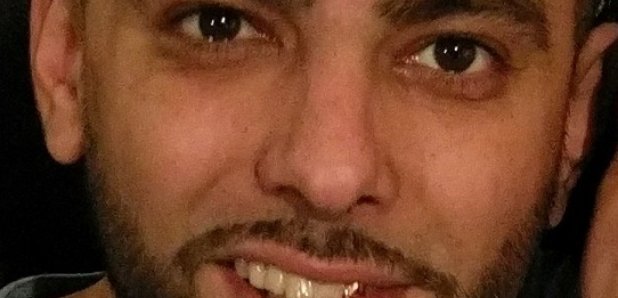 A man has been charged with the murder of a father of two in Southampton.
42-year-old Adam Abdallah from Derby Road is accused of stabbing Kirpal Sanghera to death, in Northam on Monday 18 September.
The 39-year-old's family say he was happy and always wore a smile.
The charge comes after we were called to a serious assault at the junction of Union Road and Radcliffe Road at around 11.50pm on 18 September. Kirpal later died in hospital.
Kirpal's family has released the following tribute:
"Kirpal was a much beloved son, brother, partner and father to us. We are devastated by this loss and our family has been changed forever. He always wore a smile on his face and had a heart of gold. He will be always be remembered and loved."
There are individual tributes from Kirpal's brother, ex-partner, sister and parents.
From Sonie: "Bud was not only my big brother he was my soul mate, my role model and he was someone that I looked up to, there wasn't a day when I was not with him, my life has been turned upside down and a big part of me has been taken away. I will miss him and love him so much every day."
From Kirsty: "We are all heartbroken about what happened. He was the father of our two beautiful boys who miss him so much already. We shared a lot of memories and his happy, bright and funny personality will live on through his boys. You will always be their 'best friend'. Rest in peace x."
From Jagpal: "He always had a smile on his face and always seemed to have a new joke to tell. He was the best brother you could get. He was always there for me when I needed him and he was the only one I could talk to openly. It feels like a piece of my heart has been ripped out. Your sister is going to miss you so much x."
From Mum and Dad: "We love him and miss him so much and would do anything to have him back. We would not wish this hurt on any other family."
Following a post mortem examination on 20 September, police confirmed that the death was caused by stab wounds.