Man Charged With Southampton Flat Murder
7 May 2015, 06:14 | Updated: 30 March 2016, 13:50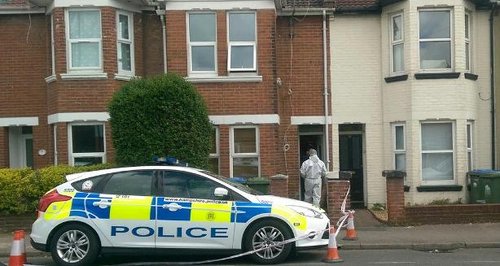 Detectives investigating a man's murder at a Southampton flat have charged a man.
Adam Dominiak, aged 40, of Malmesbury Road, Shirley, Southampton was charged last night (Wednesday 6 April) and remained in police custody overnight. He is due to appear in court today (Thursday).

The charge comes after an investigation into the circumstances surrounding a man found injured at an address on Malmesbury Road on the afternoon of Monday 4 May 2015.

He was later pronounced dead.
Police are yet to reveal his name, or how he died.

John Montague, Senior District Crown Prosecutor for the Crown Prosecution Service in Wessex, said:
"I have authorised Hampshire Constabulary to charge Adam Dominiak with murder.

"I carefully reviewed all the available evidence provided to me by Hampshire Constabulary, and in accordance with the Code for Crown Prosecutors, I am satisfied that there is sufficient evidence for a realistic prospect of conviction and it is in the public interest to prosecute Adam Dominiak for murder.

"He will appear at Southampton Magistrates' Court on Thursday 7 May 2015.

"Proceedings are now ongoing and the defendant has the right to a fair trial. It is very important that there should be no reporting, commentary or sharing of information online which could in any way prejudice these proceedings."