Tornado Hits Hayling
21 October 2013, 10:25 | Updated: 30 March 2016, 13:50
A mini tornado has struck Hayling Island, leaving a trail of destruction.
It happened at around eight o'clock on Sunday 20th Oct, causing damage to houses in Blackthorn Road, Blackthorn Drive, Fishery Lane and Ilex Walk.
Around 100 homes were left with damaged roofs, and several cars were struck by falling trees and debris.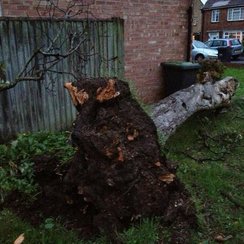 No-one was injured in the storm.
Emergency services and Havant Borough Council is working with Hampshire County Council Highways to clean up the mess.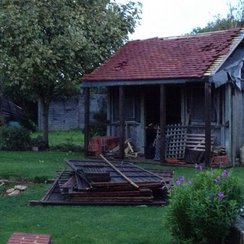 Seafront beach huts were also damaged.
Rob Walker is from a property maintenance company in Southsea. He tells Capital the repairs could quickly add up:
"There is going to be a lot of work here, especially garden and roof work. People need to be careful about bogus builders though. If they aren't local and don't have ID then don't have anything to do with them."
He added:
"This storm could cost insurance companies thousands, maybe even hundreds of thousands of pounds."
Sharon Summers lives on Blackthorn Drive - one of the roads which suffered the most damage on Sunday.
She tells Capital the whole community pulled together:
"Everyone was out in their pyjama's and wellies, giving each other tea and coffee, sweeping the street and getting rid of all the branches and roof tiles. It was wonderful how everyone helped everyone else.
"Now we're all just waiting to get the insurance companies in to see how much it's going to cost."
Council building control officers are assessing the damage to the affected properties and say more will be known once inspections have been carried out.