Man Wanted For Assaulting Hampshire Officers
11 June 2015, 11:16 | Updated: 30 March 2016, 13:50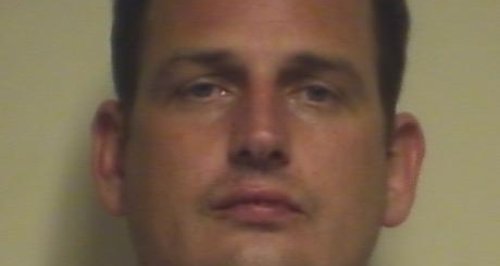 Detectives are asking for help to find a man - wanted for injuring two Hampshire officers when he rammed a police car.
John Rusty Stevens was travelling north on the A3 near Petersfield at about 8pm on 26 May, when he was subject to a police stop check.

During this check, Mr Stevens assaulted an officer. He then attempted to drive off which resulted in the officer being dragged along with the vehicle. Officers managed to stop him again, but he repeatedly rammed a police vehicle, causing serious damage. Two officers, a man and a woman, sustained minor injuries as a result of this incident.

Mr Stevens finally abandoned the vehicle he was driving and made off on foot.

It is believed the 34-year-old then attempted to steal several vehicles in the area, before assaulting a milk delivery driver at about 3am the following day and stealing a Ford Transit Van. This vehicle was subsequently recovered in the Guildford area.

He's described as white, about 5ft 10ins tall, has brown hair and is of a heavy build. He's known to have links to the Surrey and Thames Valley areas.

Detective Constable Jon Swift said:
"Mr Stevens is a violent man and is wanted for several serious offences, including assaulting a police officer, dangerous driving, aggravated vehicle taking and the attempted theft of a motor vehicle. I would urge people not to approach him but to call us immediately if they see him.

"We have been working hard to try and locate this man and are now appealing for the public's help.

"If you have seen him in recent days or know where he may be, please contact us as soon as possible."

Anyone with any information is asked to contact us on 999 if he's in sight or 101 if you have information about where he may be. You can also call the charity Crimestoppers line on 0800 555 111, where information can be left anonymously.