Man Jailed For IOW Prison Officer's Manslaughter
4 July 2017, 06:27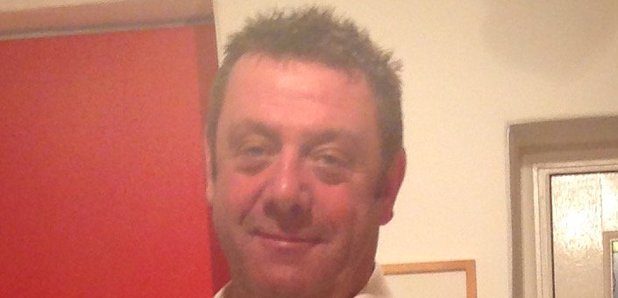 A man's been jailed for six and a half years for killing an off-duty prison officer on the Isle of Wight.
Michael Hudson punched Nick Medlin outside a pub in Ventnor just after midnight on Christmas Day - he died after hitting his head on the ground.
The 33-year-old - of no fixed address - admitted manslaughter.
On 3 July, at Winchester Crown Court, Hudson was sentenced to a total of six and a half years in prison after he entered a guilty plea on the first day of his trial.

Two men aged 31 and 26 who were arrested on suspicion of murder during the initial stages of the investigation were later released without charge and will face no further action.

Senior Investigating Officer, Detective Chief Inspector Dave Brown said:
"This case highlighted a particularly sad set of circumstances where a single punch has ended the life of a well-respected father of two who worked for the prison service.

"Nick Medlin was with his family for a meal and drinks in Ventnor on Christmas Eve 2016. While in The Rose Inn an argument began when someone swore at Nick. This disagreement continued outside when people started leaving the pub. Michael Hudson then punched Nick once in an unprovoked assault on Pier Street. The punch fractured Nick's jaw and caused him to fall backwards, hitting his head on the ground. Sadly Nick was pronounced dead at the scene.

"Today's sentence, while recognising the seriousness of this assault, can only go some way towards bringing closure for Nick's family. This is the second case on the Island that has been heard at court this year where someone has died following an assault involving a single punch. This is sadly yet another reminder that alcohol related violence can have devastating consequences. Hudson stated that he had been drinking, but not to excess. I'd urge anyone on a night out to know their limits and enjoy a safe and enjoyable evening without it ending in tragedy".


Inspector Andy McDonald from the team on the Isle of Wight added:
"Alcohol related violence is something a number of agencies on the Isle of Wight have been addressing. A range of prevention and intervention strategies have been trialled and implemented in conjunction with licensed premises themselves. These include practices and techniques adopted by licensees and door supervisors. The adoption of banning patrons, using plastic glasses instead of glass and pub watch initiatives have helped to reduce issues in relation to alcohol.
"Hampshire Constabulary has also implemented specific patrols in relevant areas, continues to carry out test purchasing operations, and is engaging with individuals who have been identified as part of our work in this area".