Huge Fire Destroys Fireworks Shop In Southampton
13 May 2016, 12:39 | Updated: 13 May 2016, 13:50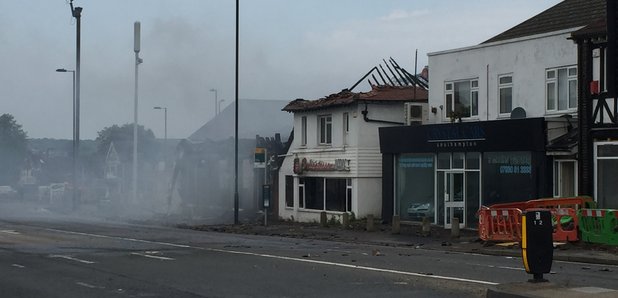 More than 70 firefighters have been helping to put out a fire at a fireworks shop near Southampton.
A fireworks shop in Southampton has been destroyed in a fire this morning.
Nearby homes were evacuated while 70 firefighters tackled the flames at the 'Fireworks Factory' which is connected to the garden centre, 'The Flower Factory'.
The fire's now out and no-one was hurt.
Maurizio Guaglioni caught the moment the fireworks started exploding and posted it to Facebook:
People near by said it sounded like gunshots and loud bangs when it first started at around 5:30 this morning.
Earlier fireworks were seen exploding and people around Bittern were woken up by the noise
Tracy and her family were woken up by the bangs:
Commander Howard Watts from Hampshire Fire says it ignited lots of the rockets in the shop:
The investigation in to the cause of the fire is going to continue through the day.