Hampshire Woman Jailed For Stabbing Partner While On 999 Call
25 November 2016, 12:47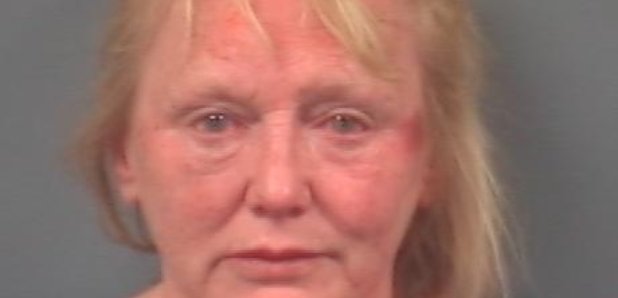 A Hampshire woman who knifed her partner in the back - while on the phone to a 999 operator - has been jailed for life for murder.
Jolyon Wray was stabbed at his flat in Ryde on the Isle of Wight, in June.
Deborah Napier, who's 53 and from Basingstoke, was convicted on Thursday (24 November). She has been sentenced at Winchester Crown Court to a minimum of 13 and a half years behind bars.
Detective Constable Luke Donovan, of Hampshire Police, said:
``Deborah and Jolyon clearly had a troubled relationship, which, following a vicious attack, resulted in the tragic loss of Jolyon's life.
``I hope today's guilty verdict goes some way to giving Jolyon's family closure and that they can now put the terrible events of this day behind them.''
Charles Gabb, prosecuting, told the trial that an emergency call was put through to the police during which the call-handler could hear two people arguing.
He said that during the argument, Napier stabbed Mr Wray in the back with a 12.5cm steak knife.
Mr Gabb said: ``The operator didn't have a clue what was going on, the operator knew nothing of the real-life drama going on.''
He said police then attended the address and found Mr Wray ``slumped on the sofa with the knife stuck firmly in the middle of his back exactly where she had stabbed him.''
He added: ``Mrs Napier was now very upset realising the enormity of what she had done.''
Mr Gabb said that Napier and Mr Wray, who both had drinking problems, had been in a relationship which started after Napier's previous partner died of cancer.