Hampshire Waiting Longest For Ambulances
20 September 2016, 07:40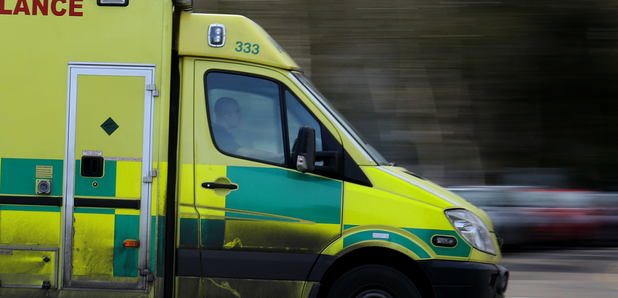 New figures show people in Hampshire face some of the longest waits in England.
However, the South Central Ambulance Service (SCAS) has been rated 'Good' following an inspection by care watchdog, the Care Quality Commission.
SCAS also covers Berkshire, Buckinghamshire and Oxfordshire. It is the first ambulance service to be rated 'Good'.
During the inspection in May, a team of inspectors and specialist advisors visited 20 ambulance stations, the northern and southern operations centres operations centres and 10 acute hospitals.
Prof Edward Baker, Deputy Chief Inspector of Hospitals in CQC's South region, said:
"Well over four million people rely on South Central Ambulance Service to be there when they need them. The trust has a clear vision to co-ordinate its services so that people receive the right care at the right time - including care closer to home.
"It is to the trust's credit that it performs above the England average for the number of patients managed without need for transport to hospital. Many services are being introduced to manage demand, avoid hospital admissions and refer patients to alternative non-urgent pathways of care.
"While we found that staff were proud to work for the organisation, there were pressures on the service which were affecting staff morale. The trust is affected by the national shortage of paramedics, and many staff have been working long hours, some without breaks. Through no fault of the ambulance services, its vehicles are often facing prolonged delays at some acute hospitals' emergency departments. For people needing an urgent response, the consequences can be serious.
"Our inspectors have found that some areas where improvements are needed. At the time of our inspection the average time to respond to emergency calls was worse than the national average and the trust had some of the longest call waiting times, of over 3 seconds over the national average. We will continue to monitor the trust's performance and we will return at a later date to check on progress."
South Central Ambulance says its "delighted" by the result.
Will Hancock, Chief Executive of South Central Ambulance Service NHS Foundation Trust said: "I am delighted to report that our service has been rated as 'Good' overall.
"Whilst we have demonstrated excellence in several areas, there are also areas where we need to continue to make improvements.
"The CQC recognised that the service is operating in an environment of unprecedented demand; yet despite this we are committed to finding a way to manage that demand to enable us to meet response times and ensure that patients are responded to safely and appropriately.
"The CQC found that our staff are proud to work for the organisation; however there were pressures on the service from the demand which were affecting staff morale and work-life balance. This was further compounded by the national shortage of paramedics.
"The CQC acknowledged that we are actively recruiting and developing all grades of staff to improve this."