Hampshire Police Warn 'Killer Clown' Pranksters
11 October 2016, 08:23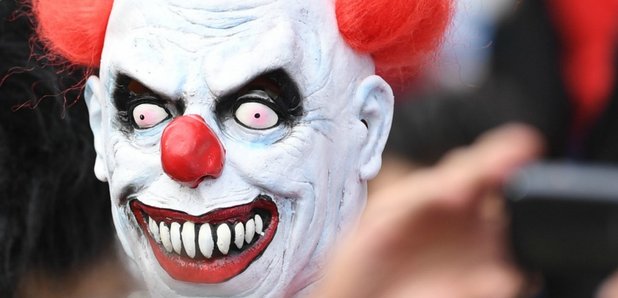 Police are warning people in Hampshire not to join in the so-called 'killer clown' craze.
Officers say they've had reports of pranksters scaring people in a number of areas including Portsmouth, Southampton, Gosport and New Milton.
Hampshire Police Superintendent Paul Bartolomeo said:
"We don't want to be killjoys but some of these incidents have been extremely frightening for those involved.
"We would ask people to think about the impact of their actions. What to them is a harmless prank, could be an intimidating and threatening experience to others, especially young children and vulnerable people.
"Also, by taking part in this craze, people could find themselves in a situation which leads to a public order incident. They could be arrested and ultimately end up with a criminal record.
"These incidents are also taking up valuable police time and resources, and will ultimately have an impact on other calls coming into the control room and officers attending other incidents.
"This appears to be a national craze at the moment and we would strongly advise people in Hampshire and the Isle of Wight not to be part of it."
A man was dragged along Richmond Park Road in Bournemouth by a clown and injured, last Friday.
Bournemouth North Neighbourhood inspector Dave Kewley said:
"While it obviously is not an offence to wear a costume in public, we would ask people to think about their behaviour toward others and what impact it may have.
"Anti-social behaviour and any actions that cause fear and distress will not be tolerated and could constitute a public order offence. Incidents such as these may seem harmless but can be frightening to those who experience it."
If you have any concerns or need to report an incident, call police on 101.