Hampshire Police Target Texting Drivers
25 January 2015, 06:00 | Updated: 30 March 2016, 13:50
Officers in Hampshire are starting a new operation targeting people who use their mobile phones while driving.
In the week-long campaign, which starts today (Sunday) and finishes Saturday 31st January, police say they are employing dedicated officers to impose penalities and educate motorists on the dangers of distraction driving.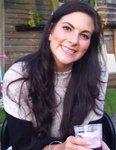 It's after 28-year-old Rachel Titley was killed on the A3054 at Bouldnor on the Isle of Wight in a collision with a drink driver who had been texting while driving.
At the time of the accident Rachel was driving home in her Daihatsu Cuore after seeing friends, when 26-year-old Craig Eccleston-Todd's Citroen Xsara Picasso crossed onto her side of the road. The two cars collided head on.
Examination of Mr Eccleston-Todd's mobile phone showed that at the time of the collision or just beforehand he had been texting. Police say this distracted him, which meant he struggled to get round a left hand bend, and crossed the white lines into the path of Rachel's car.
Evidence showed that Rachel could have done nothing to avoid the collision and was an innocent party in this collision.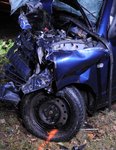 Mr Eccleston-Todd was found guilty of causing death by dangerous driving on December 3, 2014. He was jailed for six years banned from driving for eight years disqualification from driving.
During previous operations some of the excuses that drivers who were caught tried to use included: "I wasn't talking", "I didn't realise I was using it", and "I was looking at the time".
Hampshire Constabulary Road Safety Sergeant Rob Heard, said: "Using a mobile phone whilst driving is extremely dangerous. You are four times more likely to have an accident if you use a mobile behind the wheel as reaction times for drivers are around 50% slower than normal when using a phone. You may think you can just look down quickly at your phone and still drive safely, but you can't.
"We regularly catch drivers who are distracted, we see them wandering in their lane, they start to drive more slowly, making it obvious that the driver is not concentrating on the road and potential hazards.
"My advice is to turn off your phone or put it on silent. Keep your phone out of reach when driving to avoid the temptation to look at texts or make a call; it's not worth the risk!"
Advice from the police
The Facts:
You're four times more likely to crash if you use a mobile phone while driving
Reaction times for drivers using a phone are around 50 per cent slower than normal driving
Even careful drivers can be distracted by a call or text – and a split-second lapse in concentration could result in a crash
The Law:
It's illegal to ride a motorcycle or drive using hand-held phones or similar devices.
The rules are the same if you're stopped at traffic lights or queuing in traffic.
It's also illegal to use a hand-held phone or similar device when supervising a learner driver or rider.
You can use hands-free phones, sat navs and 2-way radios when you're driving or riding. But if the police think you're distracted and not in control of your vehicle you could still get stopped and penalised.
You can use a phone in your vehicle only if you need to call 999 in an emergency and its unsafe or unpractical to stop; or if you are safely parked.
The Penalties:
If caught using your phone while driving, you can expect an automatic fixed penalty notice of three points on your licence and a fine of £100. The case could also go to court and you could be disqualified from driving or riding and get a maximum fine of £1,000. Drivers of buses or goods vehicles could get a maximum fine of £2,500.
As an alternative, those caught may be offered a Driver Diversion Course as an alternative to prosecution. The cost of the course is £85 and run by Driver Awareness Training.