Hampshire Police Target Mobile Phone Drivers
14 November 2016, 06:18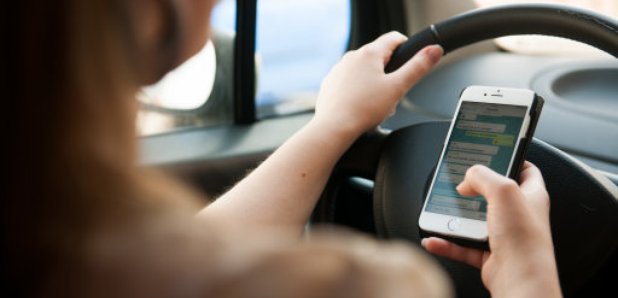 Police in Hampshire are spending this week targeting drivers using their mobile phones at the wheel.
They say a recent collision on the A34 in Berkshire highlighted more than ever just how devastating the consequences of deciding to use your mobile phone behind the wheel can be.
Four people lost their lives as a result of lorry driver Tomasz Kroker ignoring the warnings and using his mobile phone while driving in August.
Yet despite the obvious dangers and unavoidable loss of life, motorists continue to break the law.
This week, officers across Hampshire and Thames Valley have joined a nationwide crackdown on those using their phones behind the wheel.
Roads Policing Officers from the Joint Operations Unit will be carrying out dedicated operations stopping drivers caught using their phones, issuing penalties, as well as educating motorists about the dangers of distraction.
A total of 15 per cent of all fatal collision in Hampshire have involved the driver being distracted or using a mobile phone, yet despite these potentially fatal consequences, motorists are still taking that risk.
The last campaign focusing on mobile phones took place in May and saw 190 people caught - an increase of 36 per cent compared to the same time last year.
Hampshire Constabulary's Road Safety Sergeant Rob Heard said:
"You are four times more likely to be involved in a collision whilst using a mobile phone or being distracted in a vehicle.
"Unfortunately far too many people are still deciding to take that risk and the consequences of these actions can cause devastation, as we have recently seen with the case on the A34 and a lorry driver being distracted by his phone.
"The video in this case clearly showed the driver looking at his phone then looking ahead numerous times.
"This clearly showed how he was distracted, even though he was looking ahead several times he still did not see what was happening ahead, namely the slowing stationary traffic.
"By the time he did realise it was too late and four innocent people lost their lives.
"This crash was completely avoidable and people need to remember that a split-second lapse in concentration could result in a crash.
"My advice is to turn your phone off whilst driving, put it out of reach, and out of view.
"This way you won't be tempted to look at it and become distracted.
"It's not worth the risk."