Hampshire Police Investigating Historic Child Abuse Claims
13 August 2015, 12:26 | Updated: 30 March 2016, 13:50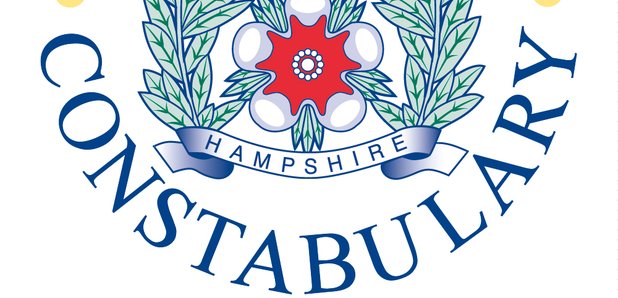 A Southampton man's been arrested and bailed over historic child sex abuse claims in the city.
Police say the 74-year-old has been questioned in the past week on suspicion of indecent assault against a number of young boys in the Southampton area in the 1970s and 1980s. The man is now on police bail until late September 2015 pending further enquiries.

This arrest was part of Hampshire Constabulary's ongoing review of non-recent CSE cases based on two aspects: a national police action plan on CSE, and a request by Police and Crime Commissioner Simon Hayes to examine the CSE situation locally between 1997 and 2013.

The review, named Operation Marmion, includes a re-examination of available evidence, the offer of additional support to victims with partner agencies, and the prosecution of more offenders.

This work involves child protection specialists from the four upper tier councils in the force area: Hampshire, Southampton, Portsmouth and the Isle of Wight.

Hampshire Constabulary Detective Superintendent Dick Pearson said:

"Since the start of the year (2015), a dedicated team has been working on a total of 45 cases, some between 1997 and 2013, but others dating back further.

"Twenty-four (24) investigations are ongoing with at least 20 suspects identified.

"The team has made four other arrests so far, which include one charge going through the courts, one person on police bail pending further enquiries, and two people released from police bail with no further action due to insufficient evidence.

"The anonymity of sexual offence victims under law and confidential lines of enquiry mean we're not in a position to discuss every individual case at this time

"However, our review has reached a stage where we want to appeal again to anyone who is affected by child sexual abuse either previously or presently.

"Operation Marmion is exploring further opportunities to build the trust and confidence of more victims, offering support with the expertise of professionals from our partner agencies. I am grateful for their consistent co-operation and specialist support.

"We're maintaining a rigorous response locally in line with the national action plan and the Police and Crime Commissioner's priorities.

"It is our aim that no child should have to suffer sexual exploitation, and that all victims deserve a future with brighter prospects away from harm.

"We would appeal to victims or anyone with information to contact Hampshire Constabulary by phoning 101 and asking for the Operation Marmion team at Netley."

Mini-com users can phone 18001 101. Information can be given anonymously by phoning the independent Crimestoppers charity on 0800 555 111.