Hampshire Men Jailed For Blowing Up Cashpoints
22 December 2016, 08:40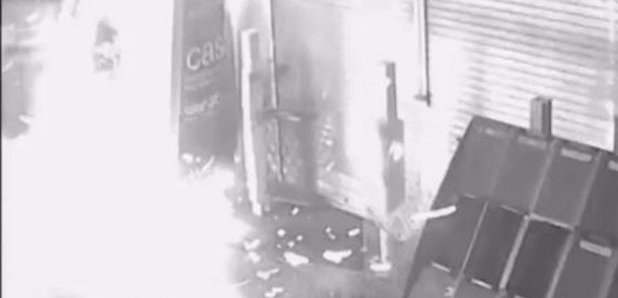 Two men from Hampshire are among members of a gang starting jail terms for blowing up cash machines.
The four-strong group targeted petrol stations and shops in a month-long campaign, pumping a gas into the ATMs and then igniting it remotely.
Ray Abraham, 36 and from Hythe, Daniel Dorkin, 26 and from Basingstoke - as well as Trevor McCarthy, 43, and Gary Mills, 40 - were jailed on Tuesday for the thefts, which took place in August and September, according to Kingston Crown Court officials.
Detective Inspector Mark Bedford, of the Metropolitan Police Flying Squad, said:
``This crime network caused a series of large explosions in petrol stations and it was by sheer luck that no unsuspecting members of the public were injured as they passed by.
``There has been substantial inconvenience caused to local communities who rely on the services of the ATMs and also extensive damage to small business properties estimated to be in excess of £200,000.
``The substantial sentences handed down reflect the danger posed to the public by the action of this reckless gang.''
To get into the ATMs the gang pumped gas into the machine and ignited it with an electrical charge.
In half of their known attempts, although extensive damage was caused to the property housing the machine, they did not manage to reach the secure cash compartment and were forced to leave empty handed, according to police.
The gang, who were from London and the home counties, were jailed after they admitted conspiracy to steal, conspiracy to commit criminal damage and recklessness endangering life.
McCarthy, from Ladbroke Grove, north-west London, and Mills, from Chalfont St Giles, Buckinghamshire were each jailed for 10 years and eight months.
Abraham was sentenced to 11 years and four months. Dorkin, caught on CCTV in a ``Seasoned Offender'' T-shirt, lived in Baynard Close, Basingstoke, and was given 11 years.