Hampshire Marine Reservist Jailed For Stealing Weapons
22 December 2016, 06:15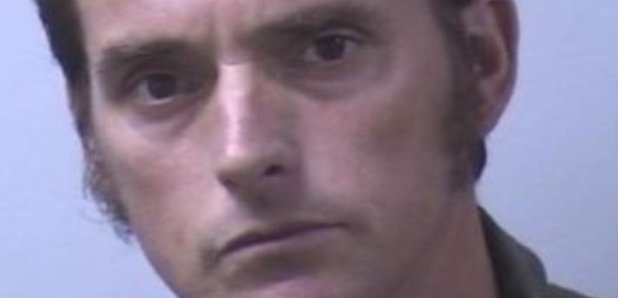 A Royal Marine reservist from Hythe's been jailed for 14-and-a-half years - after being caught trying to sell a haul of stolen arms.
Martin Shannon, 43, took guns, ammunition, explosives and grenades from his base in Poole over four years and buried them in the New Forest.
He was snared by an undercover National Crime Agency officer who handed him £10,000 for the sale or loan of items including ammunition and guns at a meeting in a pub car park near Newbury.
Following his arrest, Shannon told officers he wanted to make money selling the guns to ``Great Train Robber types'' who would open safes in a ``cloak and dagger'' style before ``running off into the sunset''.
The defendant, who described himself as a ``broken man'', was suffering from post-traumatic stress disorder after serving in Iraq and Afghanistan.
He pleaded guilty to 15 various firearms offences at the Old Bailey.
Sentencing, Judge Richard Marks QC highlighted the ``breach of trust'' of Shannon as a serving Royal Marine reservist.
The fact that once he had handed the guns into criminal hands he would have no control over them was also a serious feature of the case, he said.
Judge Marks accepted that while on active duty in Iraq and Afghanistan, Shannon had suffered from PTSD which affected him ``particularly badly''.
It caused his thought processes to become ``illogical'' and saw him spiral into alcoholism, he said.
The judge said: ``This is a tragic case, in particular for you and your young family.''
Shannon held up a closed fist and smiled at supporters in the public gallery as he was sent down to begin his jail sentence.
In mitigation, Kevin Hall said the defendant had ``endured traumatic events beyond most people's comprehension''.
Shannon's PTSD was triggered by his experiences serving in Iraq in 2003 and Afghanistan in 2006 and was compounded by the deaths of two close friends and colleagues in 2010 and 2014.
The family man now described himself as a ``broken man'' who was desperate for treatment, the lawyer said.
Shannon had joined as a Royal Marine reservist in 1996 and was also a commercial diver and HG driver.
Earlier, the court had heard how the Ministry of Defence (MoD) launched an inquiry after supplies went missing from the Poole base.
He was questioned by MoD investigators after an assault rifle and self-loading pistol went missing from the base in October 2012 but he denied involvement.
On the evening of September 1, he met the undercover NCA officer in the Chieveley area of Newbury, and brought ammunition, grenades and pyrotechnic munitions which he sold for #5,000.
He also agreed to lend the officer a Diemaco assault rifle and Sig Sauer P226 handgun for an extra #5,000, handing them over with a sawn-off shotgun.
Shannon told the officer the stash was ``military grade'' and the grenades were ``big stuff''.
One of the guns was loaded when the defendant showed it to the officer, the court heard.
Shannon told the officer the deal was about ``him wanting to make some money''. He described himself as ``old school'', ``old fashioned'' and ``loyal'', and was ``happy to be part of a team''.
After the meeting, he was tracked to a supermarket in Winnall, near Winchester, where officers moved to arrest him safely.
A search of his home uncovered 500 rounds of ammunition and a stick of plastic explosive. Some of the bullets were hidden inside a Kenco coffee jar.
Following his arrest, Shannon was asked if he had any issues and he said it would ``all come out in the wash'', the court heard.
In an interview, he explained how he had picked up and kept the guns which were meant for use on a training range.
The self-confessed ``hoarder'' said he stored them in watertight containers buried in the New Forest.
Shannon admitted there was another weapon buried in a hide and took investigators to the spot. Specialist officers later discovered a bolt-action shotgun buried near a train track.
Asked in the interview why he did it, Shannon said he thought the buyers would be stealing from drug dealers or were ``Great Train Robber types'' who were after money and did not hurt people.
He admitted all the charges including transferring a prohibited weapon, having explosives, possession of ammunition, transferring prohibited ammunition and possession of a firearm without a certificate.
Afterwards, Mark Webster, director of intelligence and operations at the National Crime Agency, said it had been a ``complex case''.
He said: ``We don't believe Martin Shannon was working as part of an organised crime group, but I want to reassure the public that where people have access to firearms and intend to use them for criminal activities, we will work with our partners to ensure they are stopped and held accountable for their actions.''
Jo Jakymec, CPS head of organised crime, said: ``Martin Shannon took hand grenades and ammunition from his army base in gross breach of trust. He sold some of the cache and two further automatic weapons to an undercover officer with no regard to what that individual may then do with them.''