Hampshire Killer Loses Unfair Sacking Case
23 February 2011, 09:18 | Updated: 30 March 2016, 13:50
A Hampshire man convicted of murder has lost his employment tribunal case against Royal Mail, which he claimed had breached his human rights when it sacked him.
Roger Kearney, 57, was convicted in June last year at Winchester Crown Court of stabbing his married lover Paula Poolton, 40.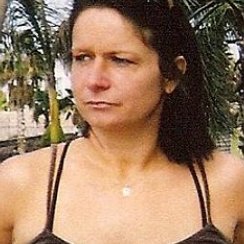 But his employers, Royal Mail, sacked him from his job as a van driver in January 2010 because they said he had committed gross misconduct.
But he claimed he had been sacked prematurely because he was not found guilty of the offence until June.
Kearney, formerly of Sarisbury Green, Hampshire, had claimed at the Reading Employment Tribunal hearing in December, £8,225 in lost earnings from the January date until he was convicted.
Royal Mail welcomed the tribunal's decision not to back Kearney. A spokeswoman said: "Royal Mail is pleased that the tribunal has ruled against Mr Kearney.
"We always felt that we had followed the correct employment procedures and did what was right.
"We could not understand why this action was brought."
In a statement to the tribunal, Kearney said: "I believe Royal Mail decided that I was guilty of the crime and wanted to get rid of me as soon as possible.
"If Royal Mail felt that they could no longer trust me, they must have believed that the allegations against me were true and after 34 years of loyal service, a clear conduct record and no previous convictions, I am extremely disappointed that they came to this conclusion as it had no affect on my ability to perform my job and is a clear breach of my human rights.
"Anyone can be accused of a crime at any time and it should follow that they are presumed innocent until found guilty.
"I accept that after my conviction on June 11, 2010 I would have no longer been able to fulfil my duties."
The hearing heard Royal Mail's grounds for dismissal were: Kearney had been charged in June 2009 with murder, press coverage and that he had failed to adhere to the standards expected of employees.
Mail centre manager Keith Finch told the hearing he sacked Kearney because he felt there could be a 'risk' to the public because the murder of Ms Poolton was 'particularly violent'.