Hampshire-Based UK Air Traffic Centre Recruiting
26 April 2018, 08:36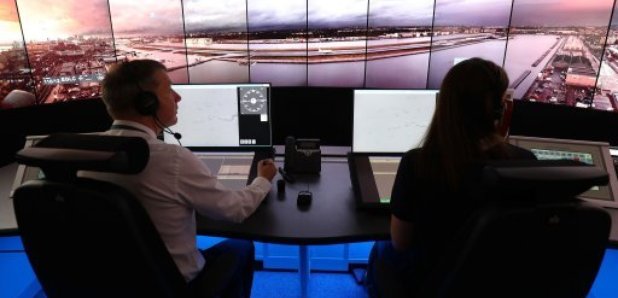 The Hampshire-based UK air traffic centre is starting a recruitment drive for hundreds more controllers.
NATS, in Whiteley near Fareham, expects to deal with an extra 400,000 flights a year, by 2030.
It's encouraging more women and young people to consider it as a career.
By 2030 it is forecast that 355 million passengers will be flying to and from the UK's airports and through our airspace on three million flights every year. That's 105 million more passengers than today.
NATS says it is 'investing almost £1 billion in new state-of-the-art technologies to help it manage the increase in traffic, but people are still at the heart of its role in keeping the skies safe'.
NATS currently has around 1,670 controllers but is looking to recruits hundreds over the coming years to help it manage future traffic growth and to replace retiring ATCs.
NATS has released research that reveals that only 6% of 16-25s have ever received advice on careers in aviation. Jobs in retail, professional services and health were at least four times more likely to have been discussed in formal careers interviews with young people.
As a result 86% had not considered a career as an Air Traffic Controller, despite the role requiring no major educational qualifications to begin training and its key benefits -a varied, rewarding, exciting, not your average 9-to-5 job - exactly mirroring what young people said was their perfect job.
Over four in ten (42%) of the young people researched just hadn't realised such an opportunity was open to them and could suit their needs.
This potentially raises questions about the formal advice young people are getting, particularly for jobs which are maybe perceived as complex but for which no formal qualifications are actually required.
NATS has built its own onsite campus at its head office in Whiteley, to train the Air Traffic Controllers of the future.