Halloween Mask Robbers Attack Havant Delivery Driver
3 November 2016, 12:46 | Updated: 3 November 2016, 12:47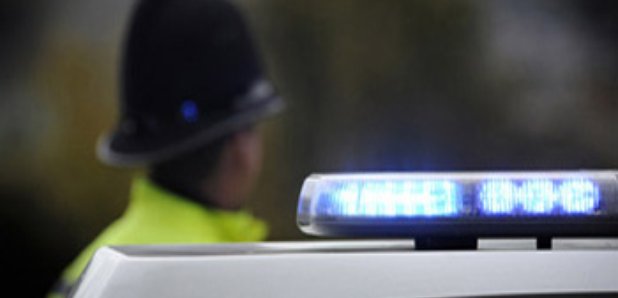 Havant detectives are looking for three men in Halloween masks, who attacked and robbed a food delivery driver.
They pulled him out of his car on Harbridge Court in Warren Park last month. The trio - wearing clown, pumpkin and skeleton masks - stole more than £200 in cash.
At around 7.20pm on Friday 14 October, the delivery man was driving his green Vauxhall Zafira on Harbridge Court, to deliver some food when three men stood in the road obstructing the path.
One of the men approached the vehicle and the 30-year-old victim was assaulted through the car's open window.
He was then pulled out of the vehicle and assaulted again by two of the men before all three fled down an alleyway on Swanmore Road.
After returning to the car, the man found £200-£250 in cash was missing.
One of the men was described as white, medium build, between 5ft 9ins and 5ft 10ins tall, with bright ginger hair. He was described as wearing a white jumper with a dark blue or black horizontal stripe, and was wearing a rubber style skeleton mask.
A second man was described as white, slim, between 5ft 7ins and 5ft 11ins tall, and wearing a rubber style pumpkin mask which covered his whole head.
A third man was described as white, aged between 17 and 21 years, slim to medium build, between 6ft 1ins tall and 6ft 2ins tall. He was described as wearing blue or black tracksuit bottoms and a rubber style clown mask.
Officers would like to speak with anyone who witnessed the incident, or can help identify the three men involved.
Detective Constable Mark Brockman said:
"Someone must know the offenders, and it is unlikely the three people involved kept this incident to themselves. If you know who is responsible, please contact police immediately.
"These people must have been in the area for a period of time before this happened, so we would like to hear from anyone who saw three men matching these descriptions in this area prior to the incident, as well as during or after."
Anyone with information is asked to contact DC Brockman on 101, quoting 44160389211, or call Crimestoppers anonymously on 0800 555 111.